AutosOnline.ca Provides High-quality Used Cars with Low Mileages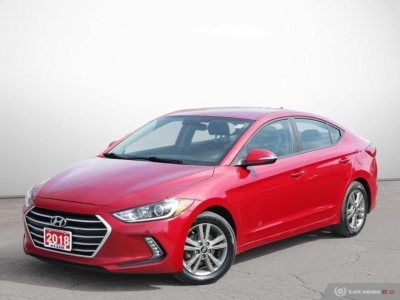 Press Release (ePRNews.com) - Ottawa, ON (Canada) - Jun 08, 2021 - AutosOnline.ca is the go-to place to buy a quality used cars in Ottawa. They have over twenty years of experience in the operated car business. The company has a dedicated sales staff and top-trained technicians who are always available to make clients' auto shopping experience fun, easy, and financially advantageous. In addition, they provide complete financing solutions for all credit situations. Apart from running an eCommerce platform, the company also a physical showroom where clients can choose to see and test drive the vehicle they want to purchase from their site in person.
Speaking on the reasons individuals should consider buying a used car, the company spokesperson said, "There are various reasons for buying a used car. One reason individuals should consider buying a used car over and above a new one is depreciation. As soon as a new vehicle goes out of the showroom, it usually undergoes major depreciation. However, with a used car, depreciation is not that high since it has already been present for a few years. Another reason is that several car financing solutions are also available across various used car dealerships nowadays. The available services are not much different when compared to a new car. Financing experts can tell the type of rates that customers are likely to get. Irrespective of their credit ratings, they will get suitable financing options."
Are you looking for a used car dealer in Ottawa? AutosOnline is a reputable used car dealer providing the best financing rates and unbeatable prices on used car sales in Ottawa. Their used cars are of high quality with low mileage. Being a reputable company, the company constantly works hard to meet clients' needs and provide them with excellent services. All their vehicles have been carefully selected by their team of experienced buyers and reconditioned by experienced licensed technicians.
Responding to an inquiry on why individuals should only buy a used car after thorough inspection, the company spokesperson said, "A customer can best know a car only after taking its test drive. Buying a thoroughly inspected car will ensure that the buyer does not have to complain later. Other than a buyer inspecting the car himself or herself, he or she can show the car to a local mechanic or even a friend to get further product assurance. In addition, buying from a reputable car dealer is the best option to ensure product quality. Reputable dealers usually have long checklists to verify cars based on various parameters to ensure maximum buyer satisfaction."
AutosOnline is a top used car dealer in Ottawa focusing on providing both superior customer experience and tremendous value for their customers. They are dedicated to offering their clients a wide choice of used vehicles for all tastes, needs, and budgets. The company carries nearly every make and model. Whether a client has perfect credit or less than perfect, with the company, clients can get pre-approved before selecting their used cars and then get approved on that vehicle. The company also offers the best-extended warranties that give clients uninterrupted coverage for parts and labor.
About AutosOnline.ca
AutosOnline GMB is a company that has built great relationships with many banks and finance companies, and thus, they offer the most aggressive car financing rates available with approved credit. They also provide the best-extended service agreements in the industry.
Contact Details
AutosOnline.ca
1221 Newmarket St,
Ottawa, ON, K1B 3V1
Telephone: 343-805-0151
Website: https://www.autosonline.ca/
Source :
AutosOnline.ca