Best Home Cleaning Service in Collier County FL, Greener Housekeeping House Cleaning Service is Offering 20% OFF With a 6 Month Contract
Maintain your house by the best home cleaning service in Naples, Florida from great eco friendly cleaning products to well trained staff members. Reliable and trusted by local people since 2015.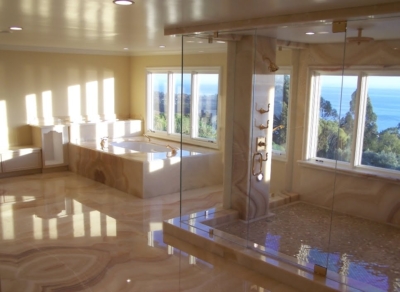 Press Release (ePRNews.com) - Naples, FL - Nov 30, 2018 - After entering to the cleaning field Greener Housekeeping has been providing excellent services to all their clients in Collier County FL area.  Whether the requirement is for home cleaning, monthly cleaning, weekly cleaning, bi-weekly cleaning, office cleaning service, floor cleaning, window cleaning, house keeping or maid service the team members at Greener Housekeeping make sure they do not disappoint.
Cleaning Services provided by Greener Housekeeping are high quality all the time and also affordable and available to everybody.
About Greener Housekeeping
Greener Housekeeping is the most reliable cleaning service in Naples Florida. This cleaning service has five star feedback ratings from past and recent clients. Licensed and insured and bonded .This cleaning service owned by a local family and provides cleaning service since 2015.
Impressive and Effective  Cleaning
Greener Housekeeping provide the best cleaning service in Naples FL. They use new eco-friendly products, innovative microfiber supplies and well trained techniciants what makes them a great choice. A representative of Greener Housekeeping stated "The cleaners at our cleaning service provide all clients with good cleaning. All our employees use their best knowledge with the best products so all homes and offices in Naples are properly cleaned" She also mentioned "These are the reasons why home owner and company leaders are extremely happy with us.
The Services
Weather the requirement is to clean homes or offices Greener Housekeeping can do it. The services provided are home cleaning, house keeping, janitorial services, maid services, floor cleaning, window cleaning, residential cleaning.
Contact information
Greener Housekeeping is a company that located 1305 Granada blvd. Naples FL. The contact phone number 239.687.6597 and it is open 8am to 6pm. Greener Housekeeping is Offering 20% OFF With 6 Month Contract. Website: http://www.greenerhousekeeping.com/about-us.html
Service Area Includes
Naples, FL, Port Royal, FL, Marco Island, FL, Bonita Springs FL