Beyond Body Releases New Data Analysis that Reveals Eating Habits and Food Preferences of Britons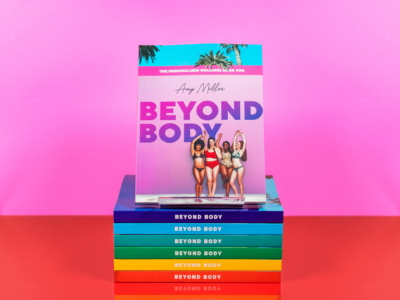 Press Release (ePRNews.com) - New York, NY - Jun 01, 2021 - A new data analysis of eating habits across the UK reveals the most popular vegetable among the British doesn't even count as a vegetable towards the 5 A Day. And when it comes to pasta, the data found the British love their carbs more than any other English-speaking country.
The health analytics are from the new wellness book, Beyond Body. It is the first hardcover book to integrate the reader's data to create a personalized health program.
The analytics are derived from 28 personalized questions readers answer for the book's research. The UK data involved 84,414 people from across the United Kingdom.
The questions were created by nutritionists and personal trainers, while the analytics help to personalize the plan to the reader.
Nutritionist and author, Christine Zalnieraite, says the analytics provide their publishers with the ability to create customized books based on any individual's need.
"Our analytics are very detailed, allowing us to create meal plans by allergies, intolerances and even food preferences," said Zalnieraite. "And if a reader battles with health conditions, such as IBS or high cholesterol, Beyond Body will contain chapters with tips on how to better manage it."
Favorite Foods in the UK

Other insight from the analytics reveal that the UK has the fewest number of people with allergies when compared to the United States and Australia.
Roughly 15 percent of Britons say they have nut allergies, while 7 percent are lactose intolerant. In comparison, 29 percent of Australians and 28 percent of Americans have some kind of nut or lactose intolerant.
Green beans, tomatoes and zucchini are the least popular vegetables, while potatoes, carrots and broccoli are the most popular among Britons. And when it comes to carbs, pasta, rice and sweet potatoes rank at the top of Britons favorite lists.
"A country's favorite food might seem like just fun conversation but this information is valuable when it comes to staying healthy," said Zalnieraite. "If the analytics show a specific reader isn't eating enough vegetables, we can utilize this data to create a customized meal plan that incorporates more vegetables into their diet. And if we learn that a reader prefers carrots over broccoli and rice over pasta, the chapters on recipes will take this into account."
Zalnieraite says Beyond Body also takes into account a person's level of fitness. For example, if the analytics show a reader is novice when it comes to physical activity, the exercise illustrations inside Beyond Body will be tailored with more simple exercises. Likewise, for more advanced or fit readers, the chapters will contain more challenging exercises.
Health analytics from the UK show 73 percent of Britons describe themselves as a beginner when it comes to exercise. Only 2 percent call themselves an expert.
About Beyond Body

Beyond Body takes analytics from a reader's profile and creates a customized wellness plan for their overall health and desired body needs and body goals. It's the first hardcover book to integrate analytics into a customized wellness plan based on the reader's physical and mental health as well as their current conditions and health history.
MEDIA CONTACT
Mark Macias
mmm@maciaspr.com
646-770-0541
Source :
https://www.beyondbody.me