Bi-State Pest Expands Locations in New Jersey
Eco-friendly pest control services offers free home inspections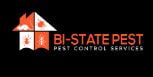 Press Release (ePRNews.com) - Elizabeth, NJ - Jun 13, 2019 - Bi-State Pest Control NJ now offers pest-control services in more geographic locations following its expansion.
The eco-friendly company services more than 130 geographic locations, enabling it to reach customers quickly and easily. Its expert technicians offer pest and rodent control services including bed bugs and rats, two nuisances considered difficult to remove.
Bi-State Pest Control NJ specializes in residential, commercial and emergency pest control. The veteran-owned company's pest control technicians have more than two generations of experience dedicated to resolving bothersome pests.
They remain dedicated to completing jobs quickly and professionally, using the correct methods to dispose of each type of pest. Their environmentally safe methods and pest-control products ensure the safety of customers. Each specialist receives ongoing training on the industry's latest techniques.
Its expansion enables the company to increase profitability while serving more customers in need of quality pest-control solutions. Technicians can rapidly respond to calls including emergencies as technicians are on call around the clock every day of the year.
The licensed and insured company takes pride in providing superb work while keeping prices affordable. Bi-State Pest Control NJ provides a 100 percent guarantee on all of its work. The pest control company also offers free estimates and consultations dedicated to providing customers with answers to any questions they may have. Its free inspections give homeowners peace of mind.
"They were great, they really know their stuff, and they gave me some excellent tips about home pest control," said past customer Jamie Swihart. "They took control of everything and set us up with a pest control plan. Just fantastic!"
Along with residential and emergency pest control, Bi-State Pest Control NJ provides business owners with various service plans centered on helping them keep their work environment safe and clean.
Bi-State Pest Control NJ's website features a blog with posts including how to remove pests and hire a reliable pest-control service. Potential customers can also fill out an online contact form or find the location closest to their home or business.
"We treat every job as if we're working in our own home," said spokesperson Toni Penna.
For more information, visit its website at https://www.bistatepest.com/locations or call 908-357-1797.