CAS MED SPA OFFERS COOLSCULPTING PROMOTION
Patients can eliminate stubborn fat with CoolSculpting near Atlanta, GA, while saving $200 per treatment with online code.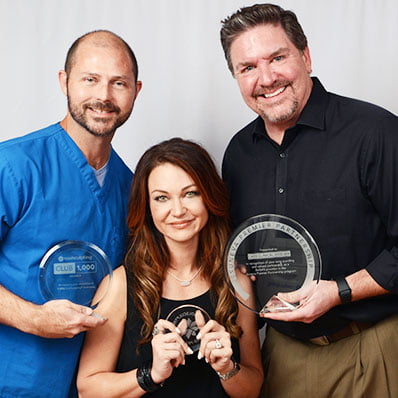 Press Release (ePRNews.com) - MARIETTA, GEORGIA - Apr 30, 2019 - CAS MED SPA is excited to announce its CoolSculpting service, as well as a money saving promotional code. Available on their website at https://cs.cassmedspa.com/cas-coolsculpting-best-offer, patients can save $200 off their treatment. Going on throug SPRING 2019, CAS MED SPA offers their best deal ever, up to $1500 with the purchase of six or more treatments!
CoolSculpting is a revolutionary way to eliminate body fat. Unlike liposuction that requires downtime to recuperate, CoolSculpting is not a surgical procedure. It can be done in-office, no surgery center needed, with zero downtime. The process freezes fat cells, destroying them permanently. Because CoolSculpting is not a surgery, there are very minimal risks involved.
CAS MED SPA provides competitively priced CoolSculpting near Atlanta, GA, that when paired with their online promotional code is only $500 per treatment. The promotional code can be applied to less than six treatments, as a discounted rate per session. While each patient is different on how many sessions it will take to achieve desired results, CoolSculpting is an excellent way to get rid of fat that's resistant to diet and exercise.
With CoolSculpting there are numerous benefits. CAS MED SPA can target any area of the body patients desire fat removal. In this targeted treatment, patients will have natural, symmetrical results.
Those that are interested in getting rid of body fat that exercise and diet has failed to budge can get a free consultation with the Triple Diamond Level Practice, CAS Med SPA. Patients can call 888-517-3444 to schedule, or by visiting the website to pick up the amazing promotional code.
ABOUT CAS MED SPA
CAS MED SPA is a premier medical spa located in Marietta, GA. Their mission is to help patients feel more comfortable in their skin. Through advanced procedures like CoolSculpting, Allergen, Bellafill, and Juvederm, they use non-invasive treatments in-office, to unify patients mind and body.
CEO and Founder, Cassie Craig opened the medical spa, to help transform people's' lives. Cassie Craig has said, "Using our proprietary CAS Mind & Body Synergy™ Advantage Program were able to help our clients feel more beautiful and confident not only by improving their appearance but also by transforming their lives and the way they see themselves." about their approach to treating patients.
CAS MED SPA is the only Triple Diamond Practice (Botox, CoolSculpting, & Bellafill) in the Eastern US, and have performed thousands of treatments. With a highly trained team of medical aestheticians, CAS is the leading medical spa offering Coolsculpting to the Marietta/Atlanta area.
For more information on CAS MED SPA visit https://www.casmedspa.com/. For questions about CoolSculpting contact Cassie Craig at 888-517-3444 or by email at info@cassmedspa.com.
Service Areas: Marietta GA-Best Coolsculpting Clinic Near Me, Atlanta GA- Top Rated Coolsculpting Medical Spa, Sandy Springs GA- Alternative Weight Loss – Coolsculpting, Roswell GA- Professional Coolsculpting Clinic, Johns Creek GA- Best Fat Freeze Solution, Alpharetta GA- Affordable Med Spa, Lawrenceville GA- Voted No. 1 Botox Spa, Atlanta GA- Voted No. 1 Weight Loss Med Spa, Woodstock GA- Best Medical Peel Clinic, Canton GA- Best Value Coolsculpting Med Spa. Address: 4475 Roswell Rd Suite 1100, Marietta, GA 30062, USA Plus Code: XHQH+FF East Cobb, Georgia, USA Phone Number: +1 888-517-3444
Google Driving Directions Map:https://www.google.com/maps/d/u/0/viewer?mid=1rnb5w-TJLzeaVpWZL1sFrWoc7CVcl5hu&ll=33.98966230687287%2C-84.42419540000003&z=10