Chikidee Offering a Complete Range of Products for Efficient Baby Care
Chikidee, an online store based in Kolkata is offering a wide range of quality products for efficient baby care.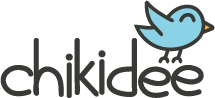 Press Release (ePRNews.com) - Kolkata, India - Sep 27, 2018 - Based out of Kolkatta, Chikidee is an online store that offers a wide selection of high-quality, reliable, value for money and, above all, safe baby care products. The selection of baby care products available at Chikidee have been sourced from the reliable manufacturers all over the world and, therefore, are necessarily high in quality. The online store checks each product, which enables it to help parents choose the products without any worry. Not surprisingly, Chikidee is increasingly becoming the first choice of parents.
While talking about the range of baby care products on offer at Chikidee, one of the senior executives working with the online store stated, "We, at Chikidee, understand that babies need a gentle touch and special care initially to remain physically active and happy. Therefore, we stock a wide range of baby care products that are innovative in nature, practical and well-designed, while keeping the special needs of tiny tots in mind. We source baby care products from the leading manufacturers of the world to make shopping an easy and hassle-free experience for parents."
Parents can reach out to Chikidee to find various selections of products catering to the different baby care needs at different levels. Customers can find Newborn Starter Sets, Breastfeeding Essentials, Baby Bottles, Feeding Accessories Bath and Hygiene Products. The range of product on offer at the online store doesn't end here, as it also includes Drinking Cups, Bowls, Cutlery, Baby Wear, Teething and Soothing, Gift Sets, Health and Safety products all at one place and at highly competitive prices.
When asked about the baby feeding bottles, the senior executive further stated, "We stock a wide selection of the best baby feeding bottles, which is one of the most essential baby care products parents need to feed their kid. We stock baby feeding bottles from different brands, sizes, designs, colours, makes and materials. Parents can reach out to us to find a wide selection of baby feeding bottles and choose the one that suits their peculiar baby care needs and budget the best."
In addition, Chikidee brings the best of the lot baby bath and baby wash products from Japan's No 1 baby product manufacturers. The bath and baby wash products on offer are dermatologically tested to ensure they provide the best hygiene and are baby friendly to the core. Be it a baby wash, baby soap, baby shampoo or any other product, the online store offers all under one roof and at the best prices. Therefore, those looking for the baby bath products  for the best baby care in India  can count on Chikidee.
About Chikidee
Chikidee is an online store offering a wide selection of high-quality, safe to use and value for money baby care products. The online store procures products from some of the best baby care product manufacturers of the world. The baby care products are available right from the first day of the childbirth to commencing years to provide them care they rightfully deserve. Be it baby feeding bottle , baby wash, baby soap, baby shampoo or any other product, Chikidee offers it all at competitive prices.
Source :
Chikidee