Chikidee Offering Brand Name Baby Feeding Bottles at Competitive Prices Pan India
Chikidee, a Kolkata based online marketplace for baby products, is offering one of the widest collections of superior baby feeding bottles at slashed prices to parents all across India.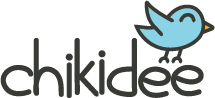 Press Release (ePRNews.com) - India - Oct 29, 2018 - Chikidee is an online marketplace with a focus on providing quality baby care products. The online marketplace features one of the most comprehensive product selections, including breastfeeding essentials, newborn starter sets, feeding accessories, baby bottles, bath, hygiene, and health and safety. Chikidee is also home to drinking cups, bowls and cutlery, teething and soothing, baby wear, gift sets and more product varieties for Indian parents who cannot compromise on quality. The products are backed by competitive pricing and a gamut of money-saving perks, including 20% rebate and free gifts on all purchases till the present stocks last.
One of the executives at Chikidee recently stated, "Although parenting is bliss, it has its share of issues that may drive parents on the edge. At Chikidee, we are here to help parents ward off such issues with quality products, great service and parenting awareness. We feature practical, innovative and reliable baby products sourced from the top brands, such as, but not limited to, LOVI, REER, LILSOFT BABY WEAR, and KODOMO. Thanks to our significant purchasing power, we can buy in bulk and keep our mark-ups low, which translates into great savings for buyers."
Chikidee is serious about raising awareness of maternity issues, offering reliable guidance pertaining to breastfeeding, pregnancy, childbirth, lactation and child safety from the top Polish specialists. The online marketplace beats the convention yet again with Mom Guides, a unique service for proud Indian moms looking forward to a seamless experience. The service is delivered through trained, friendly and knowledgeable guides who are easily accessible via email or live chat feature. The guides are happy to help mothers make need-based buying decisions and pass on special deals made available exclusively to them by Chikidee.
On baby feeding bottles on offer, the executive further stated, "As essential as proper feeding is to the baby's growth and development, compromising on the quality of feeding bottles is not an option. With this in perspective, Chikidee brings to Indian mothers the finest collection of baby feeding bottles in all shapes, sizes and styles for all age groups. The collection is wide enough to accommodate Pramie Soft Spout Trainer Cup with handles, All Silicon Pacifier Cherry, Standard Soft Silicon Teat, Wide Neck Soft Silicon Teat, Designer Bottle 3 OZ, and more.
The entire baby feeding bottle collection comes from LILSOFT, a globally recognised manufacturer with an excellent record in safety. Typical of Chikidee products, the feeding bottle range is also reasonably priced and complemented by lucrative deals. Moreover, the online marketplace operates with proper systems and processes, processing the order with great efficiency and speed. It has collaborated with the top carriers to further cut down the lead times and ensure safe doorstep deliveries pan India. Chikidee also provides easy returns and replacements for risk-free buying.
About Chikidee:  
Chikidee is an online marketplace dedicated to baby care in India . Operating out of Kolkata, the online marketplace carries a broad inventory of drinking cups, gift sets, feeding accessories, bowls and cutlery, newborn starter sets, baby wear, breastfeeding essentials, bath and hygiene, baby bottles, and health and safety. Lately, Chikidee has caught the attention of parents seeking superior yet cost-effective baby feeding bottles with spoon .
Source :
Chikidee