Chikidee's Baby-Friendly Products Make Looking after Your Baby Seamless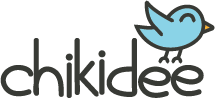 Press Release (ePRNews.com) - India - Sep 12, 2018 - An overwhelming feeling takes over when you become a parent. Making sure that you provide only the best for your little ones is something you strive to deliver. Besides this overpowering feeling you experience, good reason also stresses that babies need special, tailor-made products that cater to their needs and wants perfectly.
Chikidee's range of feeding bottles, bath products and baby potty seats are designed to deliver just that. The company's specially formulated body lotions, mild and natural baby bath products, toilet seats, potty seats, baths, feeding bottles, brushes, and combs help to make the experience of looking after a baby less cumbersome.
Speaking about the baby bath products available at Chikidee, the quality assurance in-charge emphasizes, "Safety of your baby needs to be top-priority, especially when you are giving your infant a bath. Babies simply cannot use the same products like us as their bodies are vulnerable and delicate. The bath products at Chikidee are specially crafted, making sure your child's body is not harmed in any way. The shampoos and body lotions are mild and natural, and they do NOT have an adverse effect on your baby's delicate skin. The other necessary essentials such as towels, toothbrushes, grooming sets and nasal aspirators in addition to other baby products make certain, a parent can meet their newborn baby's needs in prompt yet tender manner." Small yet significant details in a  baby toilet seat in India puts practicality and innovation to good use. The hygienic covers and splash guards help to keep the potty clean. The company chooses baby products cautiously so that only the best designed products are available for your babies.
The company's chief salesperson recently stated, "Shopping for baby products, especially feeding bottles and drinking cups, need to be performed carefully. Sometimes even the best feeding bottle in India are not made for baby's correct oral development. The company buries these worries to rest by assuring parents of a wide range of feeding and  easy to sterilise bottle solutions." A baby's bottle or a cup determine development of a baby's oral muscle and teeth. An incorrect spout cup can push your baby's teeth and cause future dental and speech problems. At Chikidee, only products with proven safety record are selected.
Whether you are a first-time parent or have been through this routine before, your baby's arrival is certainly a joyous affair, but the days that follow are undoubtedly overwhelming. In actuality, your baby has very minimal needs, but making sure you meet these needs in an efficient and effective manner is one of the key roles of being a parent.
Chikidee delivers a helping hand to parents by offering them a complete range of baby products. This ensures your baby is encapsulated in a cocoon of trust and quality at all times.
About Chikidee
Chikidee makes shopping for your baby easy and seamless. Meticulous thought and safety are put into the practical, innovative, and perfectly designed baby products available. No matter what you requirement or need, you find a product that blends well with your baby's requirements. You can trust the company to deliver a complete range of products that have passed strenuous and careful testing procedures. This ensures you get only the best for your little one.
Source :
chikidee