Durapak Supplies is Offering Excellent Packaging Materials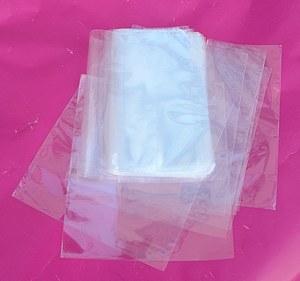 Press Release (ePRNews.com) - South El Monte, CA - Jun 15, 2017 - Durapak Supplies is a leading shipping and packaging material supplier meeting clients' needs worldwide. They have the largest inventory of packaging materials made from quality materials available in a variety of sizes and shapes. Durapak Supplies have made an impact by selling their products at the lowest prices while still offering excellent customer services and fast shipping. The company has immense experience providing the best packaging products to a large customer base that is ever growing.
Speaking about how they provide their supplies at the lowest prices possible, the Marketing Manager said, "We have come up with cost-efficient measures that have helped us to significantly reduce expenses allowing us to sell our products at the lowest market prices. We are the direct source of our products which we always have in stock and ship within the shortest time to our customers. Our inventory keeps on expanding from time to time, and we introduce new items to our product lines whenever we can. Customers also enjoy customized packaging bags and boxes on request with company logo, design, style and required sizes to meet their packaging requirements."
Durapak Supplies are the best shrink film manufacturers with a complete selection for warehouse, individual and industrial uses. They manufacture films using PVC and polyolefin which are durable and approved materials able to get utilized for a variety of packaging. PVC shrink films are preferred for small volume packaging such as retail packaging, gift wrapping and wrapping nonedible items like DVDs and CDs. Polyolefin shrink films are made of polypropylene and polyethylene, which are FDA approved materials and most suitable for food packaging. Both shrink films require a little heat to shrink, but polyolefin films, unlike PVC films, don't emit any smell when heated.
Talking about their shrink wraps, the Sales Manager said, "We have the best stretch wraps that can be used for bulky packaging and are widely used by warehouses, transporting and shipping companies. The shrink wraps cling easily to the products they are covering and are hand held making them easy to use. We offer the wraps in various sizes and thickness so as to meet varied packaging needs. Clients can buy the shrink wrap in wholesale and enjoy our volume discount with the products shipped to their exact location."
Durapak Supplies provides shrink wrap bags in wholesale to their customers. This beautiful clear bags are mainly rectangular shaped and are the best to package artworks, paper products, soaps, jewel cases and other light retail products. Polyolefin wrap bags are also available and can be used to keep food Safe. Once products are put in the wrap bags, clients can use a heat tunnel, heat gun or blow dryer to seal the wrap completely. The wraps have over 40% shrink rate in all directions providing a perfect seal for the products packaged. Durapak Supplies offers their wraps in various sizes so as to fit the different product sizes.
About Durapak Supplies
Durapak Supplies is a manufacturer and supplier of packaging and shipping materials to customers globally at the lowest prices. They boast of superior product quality and clients can always excellent customer care service when they shop with them.
Source :
Durapak Supplies