Edsun Provides Edfi Google Assignments Integration Online
Edsun, an education-focused firm that specializes in fixing complicated problems in education, provides Edfi Google assignments integration online.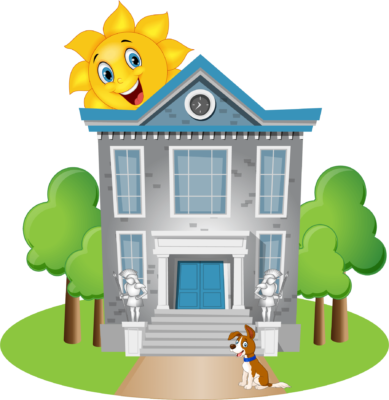 Press Release (ePRNews.com) - United States - Dec 14, 2021 - The educational sector has enjoyed massive development in recent times, due to the advancement in technology. Technology has made processes easier, not only for students who have access to more sophisticated, yet simple ways of learning but, also for teachers and instructors who make learning possible. The world over, there are leading education firms and agencies who have saddled themselves with the responsibility of providing excellent solutions to every educational challenge. One of such leading firms is Edsun, an education-focused firm that specializes in providing Edfi Google assignments integration online.
Responding to a query, Edsun's spokesperson commented, "In the educational space, we have carved a niche and charted a course for ourselves as leaders, who specialize in fixing complicated problems in education. Since it is an important aspect of societal development, we have made it a duty to contribute largely to the space with our expertise, hence, the delivery of specialized tools that helps with our goal at every point in time. Some of such deliveries we are known for, include master scheduling for academic and career development, BigLMS, and most importantly, Google Classroom Integration that can be incorporated with Ed-Fi".
For the best Edfi Google assignments online services, Edsun has developed tools to help their clients in this regard, as they create Google assignments according to demands and needs. They have designed a system that is very easy to create Google assignments, which also presents the advantage of being automatically integrated with different Ed-Fi school data. With this well-defined system, there is also the opportunity to have every Ed-Fi school information automatically added and integrated into Google Classroom for a truly synced system that works according to clients' needs. They are the best with the provision of these services.
The spokesperson further added, "The system we have designed is presented in such a way that school information like course title, course code, department, room and section ID, and so forth, line up with the SIS data, and student course names. This is meant to make life, teaching, and grading easier, as well as to ensure quick completion of every task and duty. We believe that it is beneficial to have the data look the same in Google Classroom, as the students are familiar with their schedule and SIS format. For this kind of rewarding integration, be sure to reach out to us, for our services".
Edsun has achieved Edfi Google classroom integration, and as is the trend that most of the States and Districts are using the very popular and successful Ed-Fi database for State reporting. Therefore, consulting Edsun for their integration services, ensures that schools can go live with Google Classroom very easily, and be in sync with their school data.
About Edsun:
Edsun is an education-focused firm that specializes in fixing complicated problems in education. For the best Google Classroom assignments and integration services, Edsun is the go-to company.
Contact Information:
Edsun
Website: https://www.edsun.com/
Source :
Edsun