Edsun's Edfi LMS Toolkit Offers a Seamless and Effective In-person, Online, and Blended Learning Process to Students
Edsun provides the Edfi LMS Toolkit, which is an effective online tool for monitoring students' progress, administering assignments, learning materials, and more.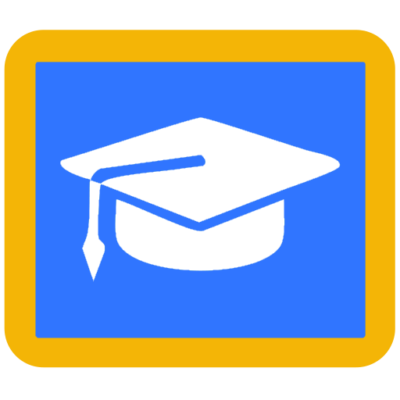 Press Release (ePRNews.com) - United States - Apr 15, 2022 - Educational Solutions Unified Network (EdSun) focuses on resolving complex problems in education. The academic and educational platform offers solutions such as BigLMS, Master scheduling, Google Classroom Integration, and more, and these solutions were developed using advanced methods. For instance, BIGLMS was developed by combining two existing systems, which are Google Classroom and Ed-Fi. These systems offer improved user experience, Assignment Recording, Super Forms, and lots more. As a community with comprehensive support, the platform comprises educators, technologists, administrators, collaboratives, vendors, and agencies.
Answering a query, Edsun's spokesperson commented, "Jake van Niekerk set up our education-focused company to specialize in fixing and improving intricate aspects of education. Jake's life, love, and enthusiasm have constantly been on education. During his concluding year of study, one of his teachers was so enthusiastic, and he demonstrated to him the fascinating world of mathematics. Full of inspiration from this teacher, Jake decided to complete his university education in mathematics and computers. Today, at EdSun, we stand on his passion and inspiration, and that is why we would not mind spending so much time and effort in developing solutions such as the Master Scheduling system for high schools."
Through integrated applications on Ed-Fi provided by Edsun, such as Google Classroom, teachers get to solve academic problems and provide answers to the questions of their students with ease. Also, parents can easily stay up-to-date on their children's progress and their assignments. By simply logging into the Google Classroom feature, teachers and other academic staff can get other education-related information from students. They can also get details regarding students' health, as the application would be connected to their school's health check. Moreover, users can analyze the Operational Data Store (ODS) to check for inconsistencies with just a single click.
The spokesperson added, "At Edsun, we are ONEROSTER庐 CERTIFIED, and our Ed-fi LMS toolkit makes it possible for school districts to unlock, streamline, and utilize data from K12 instructional systems. Instructional system data has become more relevant than ever in knowing students' progress. Moreover, the major steps involved in data-driven instructions are data collection, data analysis, and action. Data collection involves accumulating information from class assessments and standardized tests to create a database. After data collection comes data analysis, and with data analysis, conclusions can be made, and teaching plans can be created. This enables school teachers to take the most appropriate actions in teaching students."
Big LMS is another EdSun toolkit, which is an integration of Ed-Fi and Google classroom. As a Learning Management System (LMS), it makes online learning seamless. Ed-Fi LMS is a trusted tool that can manage students' records, mark attendance, and give out learning materials, assignments, and tests. Thus, schools can count on Edfi LMS toolkit to properly monitor their students' progress.
About Edsun:
Edsun is an education-focused company that offers trusted educational solutions such as BigLMS, Google Classroom Integration, among other systems. With their Edfi LMS toolkit, schools improve their students' academic growth and development through a reliable remote instructional system. in person, online and blended learning, and provides superb outcomes. Hence, educational institutions can reach out to Educational Solutions Unified Network (EdSun).
Contact information
Edsun.
Website: https://www.edsun.com/
Source :
Edsun