Genius Herbs Offering High-Quality Organic Ashwagandha Powder
Genius Herbs, a Tamil Nadu-based company manufacturing quality herbal supplement products, has come up with organic ashwagandha powder to support health and boost immunity.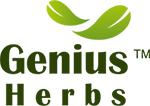 Press Release (ePRNews.com) - Tamil Nadu, India - Nov 20, 2022 - Genius Herbs is a reputable Indian company with the finest line of herbal products. Recently, they have added the best organic ashwagandha powder to their collection of natural products. Ashwagandha root is used to make ashwagandha powder (Withania Somnifera). For people of all ages, ashwagandha powder is an energy booster. Ashwagandha powder also provides significant health benefits for the elderly by boosting immunity and providing strength. This organic powder is safe for long-term use for all age groups.
In a press conference, Genius Herbs' spokesperson recently said, "We offer a natural herb called ashwagandha, which is used to treat several ailments for a long time. Withania somnifera, also known as Indian ginseng, poison gooseberry and winter cherry, has been used for medicinal purposes for centuries in various cultures. For example, the Indian Ayurvedic system uses Withania somnifera as a Rasayana (tonic) drug, notably as a nerve tonic. Our organic ashwagandha powder is highly effective in supporting well-being and good health."
The ashwagandha market is expected to increase between 2022 and 2029. Reportedly, the market is anticipated to grow at a CAGR of 11.4% during this period and reach $102.72 million. The market is growing due to the high demand and high revenue generation for ashwagandha. Since ashwagandha is considered an effective ingredient for maintaining vitality and rejuvenation, Genius Herbs offers organic ashwagandha powder to boost the health and well-being of users. Even health experts recommend the herb for good health. However, it is suggested to consume it only after the direction of a physician.
The spokesperson further stated, "The organic products manufactured at Genius Herbs are clinically tested. If we speak of organic ashwagandha, it comes from the natural ashwagandha root to help people boost their energy and improve their immunity. It also helps eliminate stress and assist people to lead healthier lifves. It ensures the much-needed nourishment that people need in today's polluted environment to stay healthy and strong. Another best thing about organic ashwagandha is that it acts as a good energy booster for all age groups."
Ashwagandha is a medicinal herb that aids in the treatment of numerous illnesses, including cancer, diabetes and others. The ashwagandha powder offered by Genius Herbs is even excellent for lowering blood sugar levels, improving concentration, enhancing brain function and relieving stress. Thus, the pharmaceutical business has a significant demand for ashwagandha extract. The market is anticipated to develop as a result of the rising demand for ashwagandha powder and supplements due to its nutritional and health benefits.
About Genius Herbs
Genius Nature Herbs Private Limited and Green Gift are sister firms that offer the same line of high-quality herbal supplements. Dr. Eswar Iyappan, a renowned traditional herbal physician in Siddha and Ayurveda, created this business. He started the company to provide herbs at a pure stage without adulteration. Due to his interest in herbs and associated themes, he got into many valuable herbs being squandered for a long decade without adequate utilisation. Genius Herbs uses cutting-edge techniques and special approaches to identify herbs and offers products like the best moringa capsules, ashwagandha powder, etc.
Contact Information:
Genius Nature Herbs Private Limited
2/200, Opp to New Govt High school,
Theethipalayam Main Road,
Theethipalayam Post,
Coimbatore-641010, Tamil Nadu, India
Phone: +91 99423 22222 / 0422 2605177
Email: sales@geniusherbs.com
Website: https://geniusherbs.com/contact-us
Source :
Genius Nature Herbs Private Limited