GetFit Dubai Offers Gym Solutions for Individuals in Dubai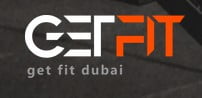 Press Release (ePRNews.com) - Dubai - Sep 05, 2019 - GetFit Dubai is a top-rated app that's helping individuals in Dubai stay in shape as it pertains to finding the right gym and trainers. Developed by industry enthusiasts, the app has grown to become a favorite for many individuals due to its convenience, reliability, and affordability. Through this platform, one gets to find trainers, track their training, and find gyms as well as special events near them. The app further offers great accessibility as clients can access it through their devices be it through the phone or computer. GetFit Dubai is available on Google Play and App Store, and one is guaranteed an excellent experience when they use it.
Speaking about the role that GetFit Dubai plays, the company's spokesperson commented, "Given the rise of the digital era, clients are always looking for solutions that will make their day-to-day living as seamless as possible. Whether it's shopping, the provision of different services, and so on, clients will go for the solution that will see these deliverables brought to them. At GetFit Dubai, we know this to be true, and this has laid the foundation for our service. We know the importance of staying fit, and hence, offer a solution that addresses this segment. With our app, you don't have to go out gym-hunting as we bring all the available options to you. All our listings have been thoroughly verified, and one can be sure they're getting the best options offered to them when they use our platform."
Finding the best gym in Dubai can be a tough nut to crack as not all gyms offer top-of-the-range services. Partnering with the right gym can be the difference between one meeting their fitness goals and vice versa. With this fact in mind, GetFit Dubai helps its clients get the best there is in the gym world with no exceptions. Their team of researchers ensures that any gym that enters their listing meets the industry standards. With many options to pick from, individuals can be sure to pick a gym that best meets their requirements.
Talking about gyms in Dubai, the company's spokesperson said, "Dubai has a lot to offer when it comes to gyms. Clients are always looking for a gym that will meet their requirements be it in terms of the specific services a gym offers, the equipment, and the pricing. The pricing factor is usually a determining factor when deciding on which gym to go with. This is why we provide different options as it relates to finding the cheapest gyms in Dubai. In essence, you can be sure to find something that works for you when you use our app."
Clients looking to find out more about GetFit Dubai can visit the company's site at getfitdubai.com. Through the website, one gets to learn about the different memberships available as well as the pricing for the same. One can easily become a member through the website with the guarantee of a pleasant experience from start to finish.
About GetFit Dubai
GetFit Dubai is focused on providing flexible solutions for individuals looking to stay in shape with the least hassles. The company offers a platform that allows clients to find their ideal gym, schedule workout sessions as well as work with a personal trainer and much more.
Contact Details
Company Name: GetFit Dubai
Website: www.getfitdubai.com
Source :
GetFit Dubai