Greener Housekeeping Expands House Cleaning Services into Naples Florida
Greener Housekeeping, a leading provider of home cleaning, green cleaning and home watch services, is pleased to announce its expansion into the rapidly growing area of Naples and Marco Island in Collier County in SouthWest Florida.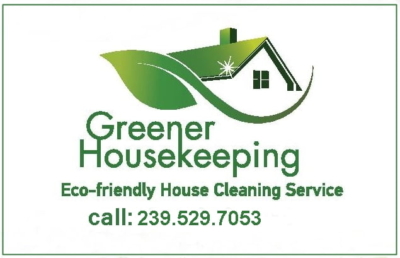 Press Release (ePRNews.com) - Naples, FL - Aug 14, 2018 - Greener Housekeeping – Naples House Cleaning Service is pleased to announce the opening of its newest service location in North Naples, FL. Now, Greener Housekeeping cleans homes in Naples, Bonita Springs, Marco Island, Estero and offices in Naples, commercial buildings in Naples and Marco Island.
Timea Huri, one of the as business owners says "Sharing quality time with our family is priceless, and our housekeeping services offer families more time to create memories together. Our House Cleaning Company treats client's homes with the same care we would our own".
Greener Housekeeping customized maid service provided by professionally trained cleaning professionals. Each cleaning plan is tailored to meet the customer's specific needs, preferences, and budget. Now, available weekly, bi-weekly, monthly and one-time cleaning services, as well as move-in and move-out cleanings. "We do everything possible to ensure our clients are happy." Timea said.
Now in addition to offering superior house cleaning services in Naples we  offer a full range of services to the entire Marco Island area including home watch services and Commercial office cleaning services as well.
To get a complimentary estimate for house cleaning services from Greener Housekeeping please call (239) 529-7053 or visit http://www.greenerhousekeeping.com/contact-us.html
About Greener Housekeeping
Greener Housekeeping is a licensed and insured Naples-based, family owned house cleaning service with many years of experience. They provide high quality, professional house cleaning service to their clients. The company can be found online at http://www.greenerhousekeeping.com