Helpline Digital Agency Has Discovered A Way to Improve Traffic for Your Website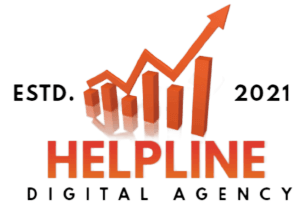 Press Release (ePRNews.com) - Sydney - Jul 29, 2021 - Helpline is an online marketing firm that focuses on results. They have been in business for almost 12 years, and their entire staff has over 100 years of combined expertise in the search marketing sector. The firm has a proven track record of delivering solutions for Fortune 500 companies and various local enterprises. There's no doubt in their minds that they'll be able to assist you.
On answering a question concerning the services Helpline Digital Agency provides, the company's spokesperson said, "Helpline Digital Agency is a digital marketing firm that offers a broad range of services. With Thrive, you can impress, attract, and convert more leads online and get results. As a full-service digital marketing agency, we offer web design, Ecommerce SEO, social media, internet marketing, SEO, PPC, content writing, email marketing, national SEO, and local SEO services to minor and large companies. Helpline Agency is always looking for new trends and best practices that can apply to your company's projects. This commitment has earned us a lot of praises in the industry. We've had great success with both high-tech companies and local dentists."
Helpline Digital Agency is a leading e-commerce SEO firm that can assist you in increasing the exposure and performance of your online store using tried-and-true search engine optimization tactics. They also offer SEO packages in Sydney. Among these packages is National SEO, which is a perfect way to improve the quality of a website by making it more user-friendly and easier to navigate. The other package is known as the local SEO, which helps your customers find you locally and keep you at the top of their minds when they're in your area.
Speaking about the company's success, the company's spokesperson added, "Since we focus on the performance metrics that count such as new conversions, new clients, and new revenues – we have a lengthy track record of success with our clients. Modern SEO needs a comprehensive view, which our services provide. We assist the company in increasing brand awareness and trust among the target audience."
Helpline Digital Agency is among the best SEO services provider company in Sydney. Every campaign is tailored to their client's requirements. They conduct thorough research of the website and the competitive state of the business before developing a strategy. Since there is no such thing as a one-size-fits-all solution in online marketing, they will develop a strategy tailored to your specific needs.
About Helpline Digital Agency
Helpline Digital Agency has been serving in the SEO sector for more than 100 years. Helpline marketing services place a greater emphasis on creating high-quality content that includes backlinks, relevant keywords, a decent title, guest posting, and various other tools for optimizing a company's website. The company's team of experts is ready to serve you at individual levels all around Sydney. Regardless of the needs of your company, they will deliver results."
Contact Details
Helpline Digital Agency
Email: shiv@helplinemarketing.com
Website: https://helplinemarketing.com/
Source :
Helpline Digital Agency