HGA Hires Peter Erni as Principal in Los Angeles Office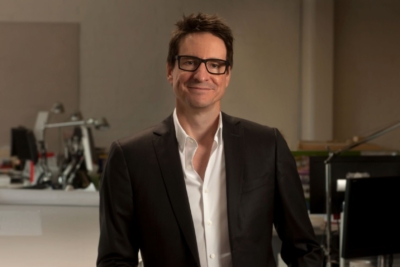 Press Release (ePRNews.com) - LOS ANGELES - Oct 24, 2017 - HGA Architects and Engineers (HGA) is pleased to welcome Peter Erni, LEED AP, as Associate Vice President and Principal in the Los Angeles office. He will direct strategic growth of the office's Arts, Community and Education (ACE) Practice Group, focusing on arts and community projects.
Erni has more than 20 years of architectural design and management experience focusing on academic, cultural and mixed-use developments. His expertise includes master planning, facility programming, Lean project delivery and sustainable design.
"Architecture has the power to transform experience through engagement of history, program and setting," Erni said. "HGA is committed to creating architecture that contributes lasting value to the community. Projects such as the Younes and Soraya Nazarian Center for the Performing Arts (The Soraya) at Cal State Northridge, among others, highlight HGA's success in creating spaces that enliven the spirit and bring people together. I am excited to build on this tradition of iconic architecture for leading educational and arts organizations."
Erni has held leadership roles with notable New York and Los Angeles architecture firms. Before joining HGA, he was Associate Partner with ZGF Architects in Los Angeles, where he focused on project management and business development for such leading clients as California State University Long Beach and Google. Previously, he was Senior Associate / Project Director with Michael Maltzan Architecture, where he was instrumental in the successful acquisition of the practice's large-scale work, including such clients as Rice University, ArtCenter College of Design and Jet Propulsion Laboratory.
Erni has a Bachelor of Architecture from yjnur the Pratt Institute of Architecture.
About HGA
HGA is a national multi-disciplinary design firm rooted in architecture, engineering and planning. Founded in 1953, HGA embraces a collaborative, multi-disciplinary approach that uses deep understanding of clients' needs as a springboard for enduring, impactful design. Offices in Los Angeles, San Francisco, Sacramento, San Jose, Minneapolis, Rochester (MN), Milwaukee, and Washington, D.C. offer specialized teams in healthcare, corporate, government, arts, community, higher education, energy and infrastructure.
Visit www.HGA.com or follow us on Facebook (http://www.facebook.com/pages/HGA-Architects-and-Engineer…) or Twitter (https://twitter.com/HGA).
Source :
HGA Architects & Engineers