IONIX Smart Solutions Offers Smart Home Solutions in Utah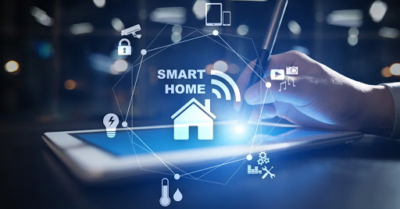 Press Release (ePRNews.com) - St. George, UT - Jun 28, 2021 - IONIX Smart Solutions offers a wide array of quality services and products such as solar installation, smart business systems, smart home solutions, smart business systems, and many more. They strive to offer their clients peace of mind when it comes to their investments. The company believes that each person has the chance to take control of his or her power and generate clean electricity. That is why they avail various financing options for individuals wanting to install solar panels on their houses.
The company spokesperson said, "With the cost of electricity on the rise and abundant sun, going solar is a no-brainer for Utah homeowners. Solar panel systems can reduce or eliminate energy costs and increase one's home's value. Not to mention, with one installing solar panels to their homes, they'll be doing their part to help the environment and combat climate change. At IONIX Smart Solutions, we have installed thousands of solar panels and helped many Utah's homeowners save money with solar. We provide our clients with the best solar panel systems, installation, and service at a reasonable price. This is why so many Utah's residents have trusted us to install our solar power systems."
Are you looking for a solar power company in Utah? IONIX Smart Solutions is one of Utah's leading providers of high-efficiency solar panel systems. They only offer top-quality panels provided by the solar technology industry leaders, including Enphase and REC. Their solar panels are three times highly durable to survive even the most extreme conditions. The company is dedicated to providing highly satisfactory products and services.
Responding to an inquiry on whether installing solar can lead to an increase in a home's value, the company spokesperson said, "Yes. Studies have shown that homeowners who have purchased solar panels and installed them on their houses benefit from a significant increase in their home's value. Furthermore, such homes are sold much faster compared with those houses that do not have solar. This is because, with a solar panel installed, one gets to enjoy free clean energy for the rest of their lives."
IONIX Smart Solutions offers smart home solutions in Utah. They provide excellent solutions to help their clients protect, monitor, and automate their homes, including remote camera monitoring, remote door-lock access, motion sensors, and many more. Through the company, clients can manage lights with various automatic schedules and set rules to have lights automatically turn on in case of an alarm event for added safety and visibility. The company's solutions enable it to modernize clients' homes.
About IONIX Smart Solutions
IONIX Smart Solutions offers smart solutions to make client's lives easier. Be it a house or a business; the company is committed to providing the best products. The company is committed to making solutions that fit its clients' goals, budgets, and concerns. They have numerous excellent reviews. Thus, individuals can rest assured of getting high-quality solutions.
Contact Details
IONIX Smart Solutions
558 E Riverside Dr Suite 106B,
St. George, UT 84790
Telephone: (435) 272-2410
Website: https://ionixsmart.com/
Source :
IONIX Smart Solutions