IONIX Smart Solutions Provides High-performing Solar Panels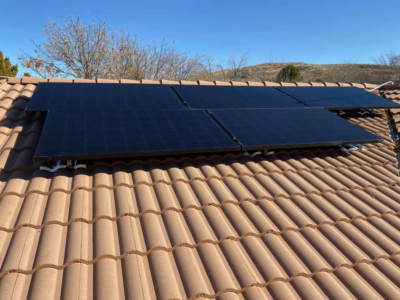 Press Release (ePRNews.com) - St. George, UT (USA) - Jun 08, 2021 - NIX Smart Solutions provides high-performance solar panels, smart home, and business systems. They are qualified solar installers and thus have the appropriate licenses to install solar panels in Utah. The company only employs state-certified personnel with many hours of training. This implies that they only hire from a selected pool of electricians who have been tested for competency in the electrical industry. So, clients can rest assured that they are getting nothing less than the best in the industry by partnering with the company.
The company spokesperson said, "At IONIX Smart Solutions, we are a proven leader among Utah's solar power providers. We are helping residents in Utah break from the utility and generate their own clean and renewable energy from the sun's rays. Our highly qualified solar installation team comprises seasoned, state-licensed electricians to professionally serve homes in all of Utah. We are singularly committed to providing Utah residents with the very best solar panels, installation, and customer service. Our company believes that its spotless track record of excellence speaks for itself. With more than hundreds of our solar panels installed, our company has never had any complaints filed against our work. That's a record of outstanding customer service excellence clients can trust."
Get solar panels in Utah from IONIX Smart Solutions. With many homes in Utah and hundreds of solar panels deployed, the company has proven it can deliver. The company uses the cutting-edge solar panels provided by the solar technology industry leaders, including Enphase and REC. The solar panels usually come with a 25-year warranty, and thus, clients can be assured that the panels, their performance, and labor costs are covered. Furthermore, the solar panels the company offers are three times the industry standard to survive even the most extreme conditions. Thus, they can last for more than 40 years, which implies that clients can cut electricity costs for decades to come with the company's solar panels.
Speaking on the benefits of going solar, the company spokesperson said, "Installing a solar system on a home allows one to save money on their electricity bills immediately—solar costs less than traditional electricity from the utility company. Since the cost of electricity has historically increased almost every single year for almost four decades, and various utility companies offer zero rate guarantees for the future, solar allows one to secure reduced and stable electricity costs for years to come. Furthermore, owning a solar system has been a valuable asset for homeowners looking to sell their homes. They have been shown to increase the value of a home and reduce its time on the market upon resale. So, going solar is a smart investment."
Going solar is easy with IONIX Smart Solutions. They provide affordable and reliable solar solutions with zero dollars solar installation for homeowners in Utah. Many years of installing solar panels have allowed them to perfect their approach and technique, guaranteeing that clients receive the highest performing solar system for their investment. In addition, the company constantly works closely with its clients throughout the entire solar experience to ensure that the installation goes smoothly and the final results exceed their expectations.
About IONIX Smart Solutions
IONIX Smart Solutions is the one-stop-shop for smart home solutions in Utah. They give homeowners solutions to monitor, protect and automate their homes, including remote camera monitoring, remote door-lock access, monitor sensors, and more.
Contact Details
IONIX Smart Solutions
558 E Riverside Dr Suite 106B,
St. George, UT 84790
Telephone: (435) 272-2410
Website: https://ionixsmart.com/
Source :
IONIX Smart Solutions