Kebos Leather Offers Handmade Leather Briefcases in the USA
Kebos Leather is a dependable company that produces and supplies handmade leather bags, briefcases, and other products in the USA.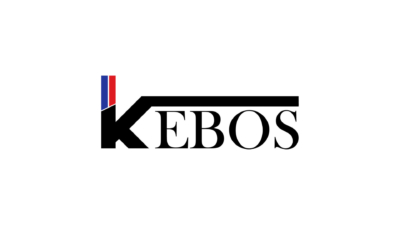 Press Release (ePRNews.com) - USA - Jul 08, 2023 - Kebos Leather, a leading provider of high-quality designer leather products in the USA, is proud to announce its commitment to offering dependable and durable leather bags for men and women. With focus on quality and style, Kebos Leather offers a wide range of leather bags that are perfect for everyday use, travel, and special occasions.
In response to a query on their leather briefcases, the Kebos Leather representative stated. "A handmade leather briefcase communicates refinement, elegance, and professionalism and is useful. Our briefcases differ from typical briefcases due to their distinctive design, functionality, and use of premium materials. These are made by the best leatherworkers."
Kebos Leather provides a lifetime guarantee against defects, wear and tear, or discoloration for each product. These features make Kebos Leather the ideal shopping destination for men and women seeking high-quality leather goods at reasonable prices. From classic to modern designs, each bag is handmade from premium leather materials to ensure superior quality and longevity. Kebos Leather is dedicated to providing customers with exceptional customer service and affordable prices, making it the go-to destination for all your leather bag needs. Those trying to buy handmade leather bags in the USA should consider Kebos Leather their top choice.
The representative continued, "Our handmade leather briefcase stands out from other briefcases thanks to its distinctive design. Our craftspeople use their knowledge and expertise to produce fashionable and useful creations. Our leather briefcases are great additions for the contemporary businessman because of their sleek, polished appearance."
Kebos Leather takes pride in its commitment to providing high-quality products to its customers. Using premium raw materials and state-of-the-art production techniques, Kebos Leather ensures that every product manufactured in its factory is produced with the utmost care and precision. If you are trying to purchase handmade leather briefcases, you should visit the official website of Kebos Leather for price options and details.
About Kebos Leather
Kebos Leather was founded out of a passion for quality, style, and sustainability; Kebos Leather products are made from hand-selected leather skins known for their workmanship and durability. Every product is created in the US, ensuring precise quality control and a strong warranty. The company's commitment to sustainability is reflected in using sustainable materials and eco-friendly production methods. Kebos Leather is dedicated to providing customers with premium leather goods built to last. Those trying to buy leather wallets in the USA should consider Kebos Leather as their top choice.
Contact Information
Kebos Leather
PO Box 645
Tom Bean Texas 75489, USA
Email- kebosleather@gmail.com
Website- https://kebosleather.com/
Source :
Kebos Leather