Kebos Provides Small Leather Duffle Bags and Handmade Leather Backpacks
Kebos, a trusted leather product shop, offers small leather duffle bags and handmade leather backpacks.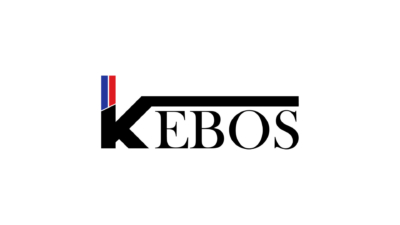 Press Release (ePRNews.com) - Tom Bean, Texas - Jun 03, 2023 - Fashionable products add a touch of beauty to one's appearance. Hence, having a trusted resource to obtain these products is vital. Kebos is a quality-focused leather product shop providing different leather products. The leather product shop acquires its products for renowned and reliable artisans, as they place priority on the quality they deliver. They have wide-ranging products for customers to choose from in their store based on their preferences and needs. Thus, some of the products in their inventory include goat skin wallets, leather bags, leather cleaning guide products, messenger bags, leather wallets, vintage leather bags, backpacks, briefcases, briefcases & travel bags, buffalo calf skin, chest bags, duffels, and wallets.
In response to a query about their services, the spokesperson of Kebos commented, "We are a veteran-owned company. Our focus is to provide leather products of superior quality. This is why we pay attention to the materials and the process of making our products. All our leather bags are double-stitched in all major parts and stress-prone areas such as corners, buckles, and handles. Our professionals are also available to guide customers on the products appropriate for their needs. We work with top manufacturers who go for the best materials. Hence, we encourage our customers to go for handmade buffalo leather, as it is the best choice for leather products that are long-lasting, attractive, and durable."
Kebos has wide-ranging products available in its store. The leather product shop offers leather duffle bags which are ideal for traveling. These bags are unisex and can also be used for business trips. They are unlike the regular dull and heavy bags people normally use to travel. These bags are elegant, stylish, and made of pure leather. They are available in different colors, such as brown, tan, blue, and black. People carrying various items and objects can also use the numerous spaces and compartments provided in the bag to keep their products. Therefore, those looking for a small leather duffle bag can contact Kebos for their services and products.
The spokesperson added, "The duffel bags we offer are 100% leather and handmade with love. You can trust that our leather products are also durable and authentic. When you visit our store, we ensure to provide products without defects. Our products also come in different styles. We also have quality women's and men's leather backpacks for travel. They are a perfect choice for people going on a tour or traveling. If you are also a college or university student, our backpacks are an excellent choice, as you get to carry all your stuff in a compact bag."
Kebos offers handmade bags of exceptional quality. Those who want to purchase handmade soft leather bags can contact the leather product shop.
About Kebos:
Kebos is an excellence-driven leather product store where people can buy handmade leather backpacks.
Contact Information:
Kebos
PO Box 645
Tom bean Texas 75489,
USA
Email: kebosleather@gmail.com
Website: https://kebosleather.com/
Source :
Kebos Leather