Livingston County Welcomes New Tree Service Company, Highlander Tree Care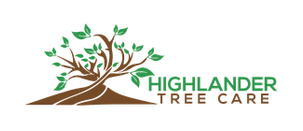 Press Release (ePRNews.com) - Howell, Michigan - May 17, 2018 - For over ten years, Highlander Tree Care has provided quality, professional tree care services including tree removal, trimming, health analysis throughout the state of Michigan. The company recently relocated to Livingston County while making its home in the city of Howell, MI. The company boasts of over 15 years of experience in the field and agriculture and tree care.
"The team at Highlander Tree Care is truly excited to relocate here in Livingston County as we believe that we can provide a quality, reputable tree company that will go above and beyond to protect the property of families in this area," said owner and CEO of Highlander Tree Care, Jonathan Kelly. He also went on to say, "This community has a rich history of maintaining beautifully manicured lawns and our premium tree care services will help this tradition live on for many years to come. Providing excellent customer service will be our company's number one priority and that starts with our philosophy for assessing the health all of trees and discussing the best options with our customers."
While we understand that tree service is not your everyday service need, when disaster or the unexpected occurs, it is important to have the name of a trusted professional that can immediately respond to your property to assist in the removal of a tree. Tree removals often happen when least expected, however the team at Highlander Tree Care is always ready to come to respond to any tree related emergency. In fact, the company offers a 24 hour emergency tree removal service.
About Highlander Tree Care
Highlander Tree Care is a full-service, locally owned and operated tree service company based in Howell, Michigan proudly serving all of Livingston County. In addition to serving towns in Livingston County such as Howell, Brighton, and Hartland, Mi the company also has delivered excellent services to neighboring cities such as White Lake, and Highland. The company prides themselves on providing exceptional service at an affordable price. Highlander Tree Care offers a wide variety of tree care services including Tree Removal, Tree Trimming & Pruning, Health Analysis, Cabling & Bracing, and Tree Injections.
For more information about Highlander Tree Care or to request a complimentary estimate, please visit http://www.highlandertreecare.com/ or call 517-225-0424.