MicroBeauty Salon Offers Exceptional Permanent Makeup Services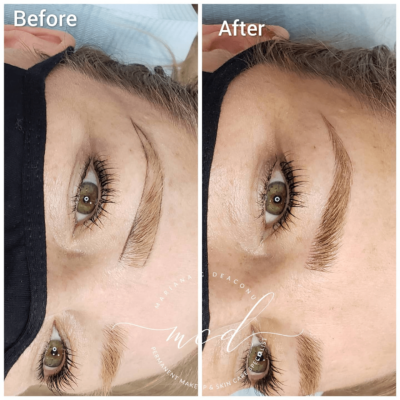 Press Release (ePRNews.com) - Chicago, IL - Feb 17, 2021 - MicroBeauty Salon is committed to natural-looking eyebrows, flawless skin, and more defined eyes. They are among the best permanent makeup clinics in Chicago and surrounding areas and are known for their quality work and exceptional commitment to their clients and their safety. The clinic uses high end and latest products on the market. Thus, clients are assured of getting professional services at reasonable prices.
Speaking about the benefits of permanent makeup, the company spokesperson said, "Permanent makeup gives clients the chance to accentuate and highlight their faces' best features without having to invest in costly cosmetic surgery, ablative procedures and injections. It is an excellent option for individuals who are allergic to regular cosmetic products. Here some benefits of permanent makeup. The procedure requires two sessions in the beginning, followed by color busting that is done every 12-24 months. Thus, one will not have to spend any more money on expensive makeup products. Permanent makeup requires a very low level of maintenance. Furthermore, it also helps people diagnosed with progressive diseases such as Alopecia, ALS, Alzheimer's, Trichotillomania, and many more to still have beautiful eyebrows and sometimes mask the absence of lashes."
Are you looking for the best microblading in Chicago? MicroBeauty Salon is among the leading microblading and ombre powder specialists in Chicago and surrounding areas. They provide clients with new and latest techniques on the market in a clean and professional environment. The clinic takes immense pride in being one of the few salons in Chicago that specializes in permanent eyeliner, microblading, microshading, and combination brows, as well as eyelash enhancement tattoo, tattoo removal, and skin treatments. They usually perform 6D and 3D microblading with manual pens or machines that imitate the real hair strokes.
Offering insight into the types of cosmetic formulas, the company spokesperson said, "There are several cosmetic and makeup products available on the market. Each cosmetic item has different uses. Clients should be aware of the differences between brands and types of products that salons and companies offer. Some of the types of cosmetic formulas include solutions, suspensions, and many more. Solutions are the simplest type of cosmetic formulas used for a vast range of items such as hand cleaners, body wash, shampoos and colognes. Suspensions are clear items with particles such as inorganic materials or gelatin beads suspended throughout. To know more about the different types of cosmetic formulas, clients can contact us.
Also, we use the newest and best pigments that are available and are manufactured here in America. One last advice for the clients out there; to research well the specialist that they choose, including education, experience, products used, and reviews, before scheduling their permanent makeup procedure."
Women need to look for the best beauty salon to get excellent services at affordable rates. Choosing a reputable salon can be a daunting task as there are numerous salons. To get the best one, clients should choose a beauty center with qualified therapists to ensure that one gets quality treatment under a professional hand. They need to check out the salon's treatments protocol and reviews, as it allows them to choose a salon easily. Those looking for the best services can contact MicroBeauty Salon. The clinic provides ombre eyebrows, combination eyebrows, and many more.
About MicroBeauty Salon
Microbeauty salon aims to enhance clients' natural beauty through the art of microblading, eyelash enhancement tattoo, micropigmentation, microshading, and many more. Their procedures can help one get more defined eyebrows and eyes with customized color and shape.
Contact Details
Company Name: MicroBeauty Salon
6318 N. Cicero Ave
Chicago, IL 60646
USA
Telephone: 847.529.1573
Website: https://microbeautysalon.com/
Source :
MicroBeauty Salon