MicroBeauty Salon Offers Permanent Makeup and Eyelash Enhancement Tattoo in the Chicago area
MicroBeauty Salon, a high end salon located in the Chicago area, that offer excellent permanent makeup and eyelash enhancement tattoo services to clients.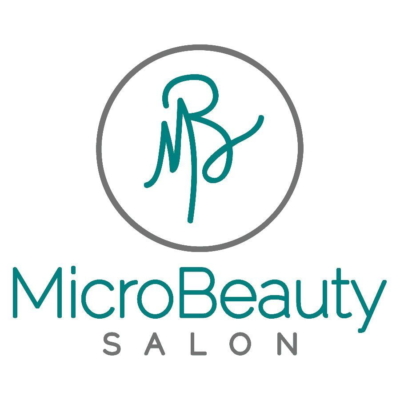 Press Release (ePRNews.com) - Chicago, IL - Dec 14, 2020 - Beauty, it is said, lies in the eyes of the beholder. However, these days, due to an excessive media engagement, many people became more focused on their look and try constantly to improve their appearance in order to boost their confidence and live up to these implied standards. Because of the high demand of enhancing beauty and perfect look, there are many salons in different parts of the world, that offer different procedures and techniques for these services. In the United States, MicroBeauty Salon, is a high end salon located in the Chicago area, that provides permanent makeup and eyelash enhancement tattoo services to their customers and clients who are considering having these procedures done.
Responding to a query, MicroBeauty Salon's founder commented, "Since we ventured into the permanent makeup industry, we have stayed committed to beautifying our numerous clients who come from all walks of life. Over time, we have stayed true to this cause, and with the assistance of emerging technology and trends, we have evolved through the years, and have greatly improved on our techniques and results. We understand the need of people to remain ever beautiful, self-confident, and absolutely endearing as they journey every day through life. With our permanent makeup and eyelash enhancement tattoo, we can help our customers and clients to have a fresh, chic look, without daily hassle or stress."
MicroBeauty Salon provides Permanent makeup Chicago area to their numerous clients, who might be in need of services to improve on their appearances, especially as it concerns the eyebrows and eyes area. These services include: 3D, 6D Microblading, Ombre/ Powder and Hybrid Eyebrows, Lash Enhancement Tattoo, and Permanent Eyeliner. People who are struggling with their eyebrows due to a different reason, can choose one of the procedures mentioned before, which helps them regain their self-confidence, and make them get the beauty they earnestly desire. With a sense of professionalism, patience, and attention to details of these experienced technicians, customers can have their eyebrows and eyes defined, in a calm, quiet, and very comfortable atmosphere that MicroBeauty Salon is known to have.
The spokesperson further commented, "To enhance the beauty and increase the self-confidence of our clients, we also offer eyelash enhancement tattoo for people who are facing challenges with their eyelashes or who just want to have an appearance of fuller lash and subtle makeup. We are committed to create natural-looking eyebrows to clients in the Chicago and surrounding areas, and we achieve this with a strong sense of professionalism, which defines us. We offer unbeatable prices on permanent makeup services and we make sure to continuously maintain a very good quality of our work. High-end and the latest products on the market are also used in our work, executed in a clean and professional environment."
Clients attest to the quality of services provided by MicroBeauty Salon and this they earnestly strive to improve upon as the years elapse. For one of the best beauty enhancement procedures, potential clients should consider reaching out to MicroBeauty Salon.
About MicroBeauty Salon:
MicroBeauty Salon is a beauty salon located in the Chicago area, known for the provision of Eyelash enhancement tattoo to clients.
Contact Information:
MicroBeauty Salon.
6318 N.Cicero Ave,
Chicago, IL 60646
Phone: (847) 529-1573
Email: info@microbeautysalon.com
Web: https://microbeautysalon.com/
Source :
MicroBeauty Salon