Mortgage Fast: A Licensed Mortgage Broker Provides Senior Reverse Mortgage Loans for Clients in Florida
Mortgage Fast, a reliable mortgage loan lender, offers senior reverse mortgage loans to homeowners in Florida.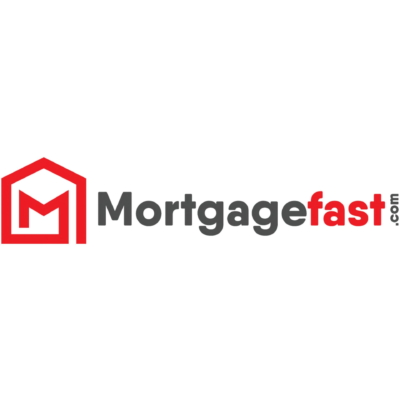 Press Release (ePRNews.com) - FL, USA - Jul 13, 2021 - As a registered DBA of Silverstone Equities LLC., Mortgage Fast is a reliable mortgage banker in Florida. The company offers senior reverse mortgages, conventional loans, VA loans, FHA loans, 203k loans, and jumbo loans. With a team of experienced mortgage loan originators, clients can also get from Mortgage Fast long-term loans of up to 30 years. Through the traditional and bespoke loan services they offer, they can meet the specific needs of all their clients.
Answering a query, Mortgage Fast's spokesperson commented, "Mortgage Fast is a direct lending home mortgage company for families, professionals, as well as community members who greatly desire to become homeowners. Via a well-versed expert retail sales division, we provide conventional and FHA-insured mortgages. At Mortgage Fast, we are also accredited and HUD-approved; thus, in Florida, we stand out as a dependable company to get loans to achieve your dreams of becoming a homeowner!".
At Mortgage Fast, they offer loans that come along with low-interest rates of about 2.25%, and they are well able to provide mortgage loans of up to $7.5M. They are available at their office from Mondays to Fridays between 8:30 am to 9 pm. However, on Saturdays, they open between 9 am to 8 pm. People can also visit their office on Sundays between 9 am to 7 pm. Hence, those on the lookout for one of the best mortgage lenders Florida can contact Mortgage Fast.
The spokesperson further added, "Reverse mortgage is a loan for homeowners who are above the age of 62 years. People who apply for this loan can convert a portion of the equity in their residence into money. Our reverse mortgage was created to help people who are retired. It covers their everyday expenses and payment for health care, helps clear debt, and removes previous traditional mortgage payments. More so, a reverse mortgage allows you to remain in possession of your home's ownership but, note that it must be for either you or your spouse a primary residence".
With the services rendered at Mortgage Fast, clients can seamlessly and without delay obtain loans. The procedure to getting loans from the company begins with an online application, connection and confirmation of documents, reaching out to a loan officer, and locking the loan's interest rate. As soon as the loan documents have been signed and sent to Mortgage Fast, clients will receive the loan in less than ten days. People in need of the services of trusted mortgage loan broker can reach out to Mortgage Fast.
About Mortgage Fast:
Mortgage Fast offers a wide range of quality and readily available loan products to clients. The Florida-based company offers a beneficial loan product to retired clients between 62 and above, called the senior reverse mortgage. This loan product is exempted from taxation, and 99% of most reverse mortgage loans are supported by the Federal Housing Administration (FHA).
Contact Information:
Mortgage Fast
4000 N Federal Hwy, Ste
216 Boca Raton, FL 33431 United States
Phone: 800 865-6586
Branch Office Address: 364 E. Palmetto Park Rd,
Suite 4 Boca Raton, FL 33432
Email: info@mortgagefast.com
Website: https://www.mortgagefast.com/
Source :
Mortgage Fast