Oils of CBD Offering Safe and Affordable CBDs for Pets in the US
Oils of CBD, an online marketplace for CBD products, is offering a fine selection of safe and effective CBD for pets at slashed rates in all 50 states of the US.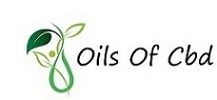 Press Release (ePRNews.com) - United States - Mar 30, 2018 - Though these are early days for Oils of CBD, it has gained consistent ground in capacity, capability, and outreach. Oils of CBD are an online marketplace keeping a steady stream of buyers seeking naturally grown, industrial cannabinoids for medical and wellness use. The customer loyalty is based on few simple reasons among which product quality is the most obvious. The online marketplace sources products from reliable channels and subjects them to testing and certifications before putting up for sale. Competitive pricing, friendly service, efficient order fulfillment and 45-days money back guarantee are other key growth drivers.
Replying to a query related to Oils of CBD, one of its executives recently stated, "As recent studies indicate, cannabinoids are effective for pain management. An increasing number of Americans rely on cannabinoids for lasting relief from inflammation, pain, anxiety, psychosis, seizures, spasms and other medical conditions without bothering about side effects like laziness, nor generalized dissatisfaction with life. However, the caveat is the lack of reliable resources that can keep up with market demands and quality standards. At Oils of CBD, we are here to bridge the gap with a sizeable selection of the best cannabinoids at the best prices."
Oils of CBD is providing a well-curated range of CBD oils procured from top brands, including, but not limited to, Absolute Scientific, Delta Botanicals, Green Roads, North American Herb & Spice and Plus CBD Oil. The entire selection is devoid of THC, proved to have no psychoactive properties, and safe for human and pet consumption. The online marketplace offers CBD oils in a variety of formulations, sizes and price points to ensure suitability for all needs and budgets. Oils Of CBD is also a home to a whole range of creams and balms for safe relief and recovery.
Offering information on the cannabinoids for pets on offer, the executive further stated, "It is medically proven that pets also respond well to CBD. With this knowledge, Oils of CBD brings forth a well-curated range of CBDs for pets with the goodness of industrial hemp oil. Our collection includes options, such as, but not limited to, Green Gorilla Hemp CBD Oil For Pets 150mg 1 OZ, Green Gorilla CBD Oil For Pets 1500 mg 2 OZ and Green Gorilla Hemp CBD Oil For Pets 3000mg 2 OZ. Typical of our offerings, the pet collection is also superior yet cost-effective."
Despite its startup status, Oils of CBD has perfected the art of order processing. It has streamlined processes that guarantee swift and efficient order processing and dispatch. The online marketplace has made elaborate arrangements to ship purchases to all 50 states of the US in legal, fast and safe ways. Those wanting to buy CBD drops for dogs online  can also benefit from Oils of CBD's free US-wide free shipping.

About Oils of CBD:
Oils of CBD are an online marketplace with a focus on quality and customer satisfaction. It is serving the US with superior yet affordably priced CBD oils, supplements and tropical for human and pets. Lately, Oils of CBD has emerged as the favored destination to buy Hemp CBD oil online  and buy CBD for pain management.