Our Primary Doc Offers Complete and Effective Healthcare Plans in the USA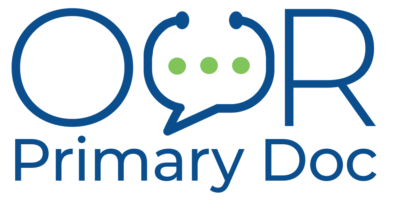 Press Release (ePRNews.com) - United States - Dec 08, 2021 - Our Primary Doc offers a wide array of healthcare solutions in the USA. They understand that medical expenses can uproot one's life and destabilize their finances. That is why the company is committed to taking the stress and burden out of one's life to enable them to focus on their health and recovery. They have a friendly care team that is always ready to assist members every step of the way towards their recovery. The company ensures that all of its members receive the best care possible.
The company spokesperson said, "We focus on advocating a healthier lifestyle within our community by offering one's direct primary care physician with biometric screening to prevent and monitor individual risk factors. Our company provides various support programs to our members. The programs include wellness programs for social, financial, emotional, mental health, and many more. We have highly qualified specialists who are always available to respond to one's queries and concerns."
Looking for affordable cost sharing health insurance plans in Florida? Our Primary Doc provides open enrollment periods to their various health sharing plan memberships. Their medical cost sharing normally comprises a large community of health-conscious individuals who typically contribute monthly share amounts towards each other's medical expenses. With the company, members can rest assured of getting access to the highest quality health care at any time. The company avails three-tier Initial Unshareable Amount (IUA) options, including $1000, $2500, and $5000. They are committed to maintaining and offering lower monthly share amounts.
Speaking about group health insurance alternatives, the company spokesperson said, "Group health insurance alternatives offer a lot of benefits to employers. They typically provide one with considerable cost savings which will be able to improve the bottom line of their business. In most scenarios, providing health benefits to employees as a whole is cheaper as compared to spending money on individual employees. Therefore, business owners should consider looking for group health insurance alternatives for business."
Our Primary Doc offers a complete range of healthcare plans. Through their exceptional solutions, they help limit one's financial risk by protecting them from both small and large medical expenses. Some of the solutions include direct primary care, telehealth, lifecare, and many more. Over the years, the company has been offering innovative, comprehensive healthcare solutions in the greater Orlando area. They pride themselves on giving members the chance and freedom to choose their healthcare provider at reasonable rates. With the company, one has greater access to healthcare not directed by health insurance.
About Our Primary Doc
Our Primary Doc specializes in various health share plans. They enable members to receive exclusive access to top local practitioners, medical cost sharing for large healthcare expenses, and many more. The company's plans work anywhere in the USA and internationally. Thus, they are a great option for travelers. Those inquiring about health sharing plans compared online can consider contacting the company.
Contact Details
Our Primary Doc
Telephone: (407) 270-3191
Email: info@ourprimarydoc.com
Website: https://ourprimarydoc.com/
Source :
Our Primary Doc