Personalized Storage Service in New York at the Click of a Button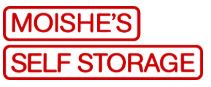 Press Release (ePRNews.com) - Long Island City, NY - Mar 26, 2019 - Moving your life can be back-breaking work. But at Moishe's, the New York-based storage solutions service, they quickly take that burden off your shoulders for a rapid turnaround.
Moishe's, a long-time leader in the moving and storage services sector, is bringing the industry rapidly up to speed with a new website that offers updated workflow, a storage calculator, free pickup service, and updated locations.
With a self-storage facility in Queens, New York, Moishe's offers FREE free pickup services in the five NYC boroughs, to specially-designed trucks that can easily maneuver through the narrow city streets.
"We also have climate controlled units, CCTV, and guard patrols, and all tailored to meet our clients' unique needs," commented Alon Livne, of Moishe's, whose services extend to both personal and business storage needs.
The company's core competence for excellence is based on having professionally trained staff and an exceptional level of service. "We never hire third-party movers, and we urge our clients not to settle for anything less than the best.
"So if they don't see a storage size they need on our website, call one of our specialists, and we'll find a unit."

Alon added: "Our new website is designed for ease of use, detailed information, and updated locations all under the same trusted name. Ultimately, clients' possessions are always in safe hands."
In addition to state-of-the-art burglar alarms and fire suppression technology, Moishe's storage units are monitored 24/7 via closed-circuit video recording, motion detectors and constant patrols.
Starting at just $29 a month, Moishe's offers some of the most affordable storage solutions in the industry. They have 10+ unit sizes to choose from, and because they are open seven days a week, they are within easy walking distance of public transit.
If clients rent a storage space for at least three months – in any unit up to 5 x 10 ft – Moishe's professional movers will pick up items for free and transport them to the storage facility.
Clients have been singing the praises of Moishe's as a reference point for their services. Yoselyn F, affirmed: "Competitive prices, free pick up and friendly staff. Bright and clean rooms. What else does a girl want while she tries to juggle life which somehow becomes 22 boxes."
Ambicca S. added: "They (Moishe's) were extremely professional, careful and efficient. They answered my numerous questions and accommodated last minute changes."
For more information see their new website: https:https://www.moishesselfstorage.com, call (718) 786-0972 or email: alivne@moishes.com.