PharmaBizConnect Introduces Its New Method for Conducting Digital Pharma Marketing
The well-known company PharmaBizConnect has taken the initiative to take pharma advertising to an entirely new level. Its online platform PharmaBizConnect.com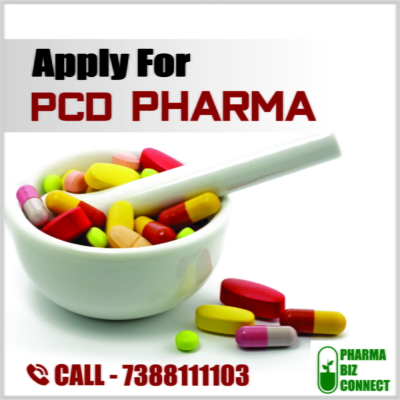 Press Release (ePRNews.com) - Panchkula, Haryana - Mar 30, 2019 - PharmaBizConnect has devised a new channel where the pharma service providers and the pharma service receivers can come together, interact with each other, and gain mutual business benefits. That being said, the pharma service providers are the PCD Pharma Companies, Pharma Contract Manufacturers, Best Best Pharma , Pharma Franchise Companies, Third Party Pharma Contract Manufacturing, Ayurvedic Herbal PCD Pharma Companies, and Pharma Manufacturers of Ayurvedic Herbal Products. The Pharma service receivers are the Pharma Professionals, Startup Professionals, and Enterprises.
The method of conducting business on this online platform is quite simple, and the process is very convenient. The pharma service providers can simply register their businesses on PharmaBiz.com and advertise their offerings (services and products). Likewise, the pharma service receivers can also register themselves and meet the exhibitors. They can also have direct interactions with these exhibitors and ask them the solutions to their concerns. Both are exhibiting and visiting the exhibitions of this platform is free of cost. The Pharma service exhibitors can obtain increased revenue, improved visibility, new business opportunities, and effective branding. On the other hand, the Pharma service receivers can launch, and establish their pharma biz.
As of now, PharmaBizConnect.com is sheltering more than 200 PCD Pharma Companies in India, more than 100 Pharma Contract Manufacturing Companies, and more than 50 Ayurvedic Companies. The total number of products listed on the platform is estimated to exceed 1000.
The clients of PharmaBizConnect have highly appreciated and praised the services of the company. One of the major clients of the company, Ratul Puri, who is working as the Managing Director at Ekasar Life Sciences, commented, "This is to let other people know that I am getting best out of PharmaBizConnect. Thank you for the amazing presentation. When you take the initiative to gather and present all that market research. Business results in ways I hadn't before." Another client of PharmaBizConnect, Gundeep Singh, who is the Managing Director at Zylig Lifesciences, stated recently, "Hi I would like to start first by thanking you for the services provided by you and your associates. The quality of inquiry and services has been best in the industry motivating us for new and unique products."
Source :
https://www.pharmabizconnect.com