PharmaBizConnect Introduces Its Online Platform toConduct New-gen Pharmaceutical Marketing
PharmaBizConnect has launched its unique online platform to allow the Pharma Service providers to get connected and interact with the Pharma service seekers.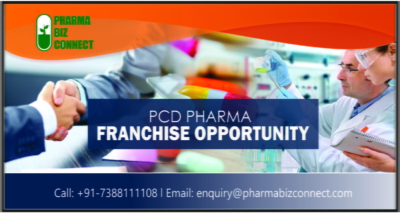 Press Release (ePRNews.com) - Panchkula, Haryana - Mar 27, 2019 - PharmaBizConnect has launched an online platform for the Pharma service providers such as PCD Pharma Companies in India, Pharma Contract Manufacturers, Pharma Franchise Companies, Third Party Pharma Contract Manufacturing, Ayurvedic Herbal PCD Pharma Company, and Pharma Manufacturers of Ayurvedic Herbal Products, to meet the Pharma Service seekers such as the Pharma Professionals, Startup Professionals, and Enterprises. The Pharma service providers can exhibit their services that cater to the different needs and requirements of the service seekers. Through this collaboration both the parties can benefit profoundly by launching, expanding, and establishing their Pharmaceutical business. This will help the Pharma service providers to understand the requirement of the visitors so that they can easily provide their service to them in a better way.
The visitors or the Pharma service seekers can enter this Pharma exhibition free of cost by visiting the PharmaBizConnect. The visitors can also search and get connected with multiple exhibitors or pharma service providers based on their requirements and objectives. They can communicate and interact directly with the exhibitors and know the solutions to their concerns. This will help the visitors to get the right solution for their concerns and this will not create in miscommunication over time.
The exhibitors can also exhibit their services free of cost. For exhibiting themselves, they have to register the details of their company and enter relevant information regarding their services. The exhibitors can get ample of benefits by exhibiting on this platform. They can obtain increased revenue, improved visibility, global penetration, new business opportunities, and effective branding. Even it will help to increase the brand value itself as they are going to get number of visitors which will increase its visibility in the industry.
The users of the PharmaBizConnect platform have highly appreciated and praised the services of the company. One of the users of this online platform, Mukesh Yadav, Director at Alardius Healthcare commented, "It is the best way to get pharma related inquiries from all over India. With the help of this excellent portal, we can convert so many parties. We are fully satisfied with the services of Pharmabizconnect.com." Another user of PharmaBizConnect, Varun Puri, Director at Segos Biocare, stated, "I have been working with PharmaBizConnect for Last 1 Years. PharmaBizConnect provides genuine leads related to PCD Pharma & Pharma Franchise Business. With the help of PharmaBizConnect, I have achieved my desired goals. I highly recommend PharmaBizConnect."
PharmaBizConnect.com is a Pharmaceutical search engine that has been operating and catering to the needs and requirements of the Pharma service provides and Pharma service seekers for the past five years. It works with the motive to network both the parties, bringing in a new-age marketing technique into the field of Pharmaceuticals.
Source :
https://www.pharmabizconnect.com/search/pcd-pharma