PharmaBizConnect Introduces Online Marketing Platform for Verterinary Pharma Companies
The highly acclaimed and renowned India-based company PharmaBizConnect has launched a unique platform to reinforce the marketing technique of the Veterinary PCD Pharma companies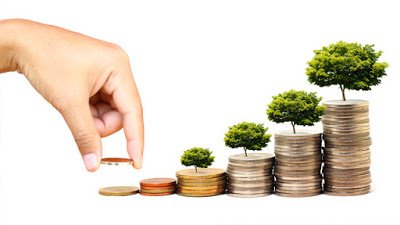 Press Release (ePRNews.com) - Panchkula, Haryana - Mar 30, 2019 - This platform is a modern-day approach to the way pharma marketing took place traditionally. PharmaBizConnect is confident that this endeavor will help to digitize the marketing strategies of the PCD Pharma Franchise.   PharmaBizConnect has introduced a new age marketing tool for the Veterinary PCD Pharma companies. This tool is an online platform wherein the companies can exhibit their offerings to the veterinary pharma service seekers and grab their attention. The Veterinary Pharma service seekers can be visitors on the site and can directly interact with the service providers to get the solutions of their concerns.
The Veterinary PCD Pharma companies that are now marketing and advertising their products and services of PhamaBizConnect.com are- Biochemix Healthcare Pvt. Ltd., Rumik Lifesciences Pvt. Ltd., Kerwin Formulations, Xanocia Lifesciences, Toubib Pharma, Solway Pharmaceuticals Pvt. Ltd., Sunwin Healthcare Pvt. Ltd., Brance Biotech, Apikos Pharma, Angiolife Healthcare Pvt. Ltd., Spark Bless Pharma, JV Healthcare, Aeon Remedies Pvt. Ltd., Synergy Pharmaceuticals, Elkos Healthcare Pvt. Ltd., Edmund Heathcare Pvt. Ltd., Health Biotech Limited, Nexkem Pharmaceuticals (P) Ltd.,  PCHPL (Psychocare Health Pvt. Ltd.), Segos Biocare, Abiba Pharmacia, Zylig Lifesciences, Arlak Biotech, SBM Pharmaceuticals,  Fantabulous Pharma, SARA Remedies Pvt. Ltd., Doux Healthcare Pvt. Ltd., Human Biolife India Pvt. Ltd., Safe U Pharmaceuticals, Zerdia Healthcare Pvt. Ltd., Vervetic Healthcare, Xenon Pharma Pvt. Ltd., Medcure Organics, Medilente Pharma Pvt. Ltd., Regulus Pharmaceuticals, Arazona Remedies Pvt. Ltd., Jaydem Bio Pharma Pvt. Ltd., Janus Biotech, Kioxy Healthcare, Penardo Biotech Pvt. Ltd., Iskon Remedies, Nivia Lifescience, Maxnova Healthcare, Medok Lifesciences Pvt. Ltd., Neuracle Lifesciences Pvt. Ltd., Edelweiss Lifecare Pvt. Ltd., VEE Remedies, Ikvans Pharma, Biotanic Lifesciences Pvt. Ltd., Remedial Healthcare, APA Pharmaceuticals, Insight Labz, Tyscon Pharmaceuticals, Torres Lifesciences, Amplec Healthcare Pvt. Ltd., Vellinton Healthcare, Avail Healthcare, Geneda Pharma, Biobrick Pharma, Sycare Lifesciences, Cablin Healthcare Pvt. Ltd., Ventus Pharmaceuticals Pvt. Ltd., Smile Healthcare, Ernst Pharmacia, Macro Labs Pvt. Ltd., Asvins Lifecare, Park Pharmaceuticals, Xiphoid Lifecare, Vibdrugs Biosciences, and Alixir Pharmacon.
The Chief Executive Officer of PharmaBizConnect commented, "PharmaBizConnect is our initiative to empower the PCD Pharma companies so that they can sell their products and services faster and in a better way. This platform will enrich how pharma advertising took place traditionally. We want to create a revolution in the field of pharma marketing, and we are doing it digitally through PharmaBizConnect.com."
About The Company
PharmaBizConnect.com is a new generation marketing tool that has been proved to be very beneficial for pharma service providers. It is helping the PCD Pharma companies in India to display, advertise, and market their products and services in a digitized way. As of now, more than 200 PCD Pharma Companies, more than 100 Pharma Contract Manufacturing Companies, and more than 50 Ayurvedic Companies have already registered on PharmaBizConnect.com. Furthermore, more than 10000 products can be found listed up on the platform.
Contact Information
Company Name: N.E.W.S Pharma Pvt Ltd
Rajneesh Gupta
Phone: +917388111103
Website: https://www.pharmabizconnect.com
Source :
https://www.pharmabizconnect.com