PharmaBizConnect introduces unique advertisement plans
PharmaBizConnect has come up with a unique solution to connect pharma service providers with businesses that want to thrive in the pharma sector.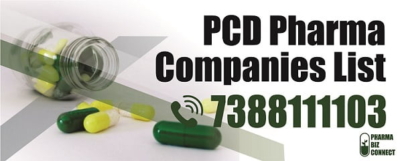 Press Release (ePRNews.com) - Panchkula, Haryana - Apr 01, 2019 - The most recent improvement brought by PharmaBizConnect is the facility of different advertising plans. Pharma service providers could make the most of these plans to address their marketing needs. The company has announced three distinct plans which have different benefits for service providers to exhibit their products and services to service seekers.
The three plans include Gold, Silver, and Bronze and the option of free advertising is also available on PharmaBizConnect. According to the company's official website, the Gold plan provides first position priority while the Silver plan allows second position priority and the Bronze plan allows for third position priority. The sad news is that position priority would not be available with the free plan.
Some of the other details about searching advantages of the different advertising plans put forward by PharmaBizConnect were also announced on their website. The number of products that can be advertised using the Gold plan is 175 while the number is 125 for the Silver plan and 100 for the Bronze plan.
However, the free advertising plan allows the advertisement for only 25 products. The number of specialties that can be accessed in the Gold plan is 80 while for the Silver plan it is 50 and for the Bronze plan, it is 30. The number of specialties has been limited to 5 for the case of a free plan.
The spokesperson for PharmaBizConnect stated, "We are here to make a difference and marketing your business with the additional edge is how we aim at excelling in this industry." He also added further, "This is a new stride that we are taking in the pharma industry by connecting businesses with each other. Our hopes are strong that one day the different verticals in the pharma industry would be integrated and the gap between manufacturer, distributor, retailer, provider, and the end user would be a myth".
The Gold, Silver and Bronze advertisement plans are also found to be different in terms of the number of locations which are 150,100 and 50 respectively. The free advertisement would only give the privilege of 25 locations. The only similarities found between the advertising plans are the provision of inquiries through SMS and email and the facility of a microsite for the exhibition.
About The Company
PharmaBizConnect is a company with its roots in India that provides an online stage to different PCD Pharma companies for advertisement of their products and services. PCD Pharma Companies in India could use the platform of PharmaBizConnect to their advantage for an exhibition of their products. PharmaBizConnect has completely revised how visitors interact with PCD Pharma Franchise in India.
Contact Information
PharmaBizConnect
Rajneesh Gupta
Phone: +917388111103
Website: https://www.pharmabizconnect.com
Source :
https://www.pharmabizconnect.com