PharmaBizConnect Launches an Online Pharma Marketing Platform for the Cardiac & Diabetic Product Selling Companies
The widely known and highly acclaimed online portal PharmaBizConnect.com has launched an effective pharma product marketing platform for the businesses operating in the cardiac and diabetic pharma sector.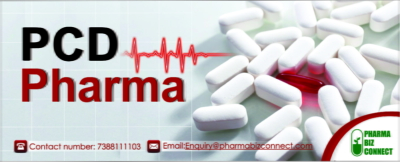 Press Release (ePRNews.com) - Panchkula, Haryana - Mar 30, 2019 - The renowned online Pharma marketing platform PharmaBizConnect.com has launched a new marketing tool to facilitate the cardiac and diabetic pharma companies of India to give a new shape to the way they carry out product marketing and advertising. The platform of PharmaBizConnect is a place where the cardiac & diabetic pharma service providers can interact with the cardiac & pharma service seekers to receive mutual business growth, development, and prosperity. The cardiac & diabetic pharma service providers can get new business opportunities, increased profitability, effective branding, and improved visibility. The cardiac & diabetic pharma service seekers, on the other hand, can launch, establish, and expand their very own Pharma Biz.  The registration on PharmaBizConnect is free of cost and easy.
The PCD Pharma Cardiac & Diabetic product selling companies that are now marketing and advertising their products and services of PhamaBizConnect.com are- Nexkem Pharmaceuticals(P)Ltd., Synergy Pharmaceuticals, Kerwin Formulations, Arlak Biotech, Zylig Lifesciences, Toubib Pharma, Biochemix Healthcare Pvt. Ltd., JV Healthcare, Human Biolife India Pvt. Ltd., Fantabulous Pharma, Elkos Healthcare Pvt. Ltd., Maxnova Healthcare, Alardius Healthcare, Torres Lifesciences, Krishlar Pharmaceusticals, Meltic Healthcare Pvt. Ltd., Ernst Pharmacia, Vellinton Healthcare, Treatwell Biotech, Sarthi Life Sciences, Texas Therapeutics, Voopar Sciences, 10 DrugMart, Innovative Pharmaceuticals, Life Pharma Pvt. Ltd., Credence Healthcare, Kevrin Biotech, Novalab Healthcare Pvt. Ltd., Lambert Pharmaceuticals, Coniak Lifesciences, Dazzle Healthcare, Solace Cardea, Alencure Biotech Pvt. Ltd., Jabs Biotech Pvt. Ltd., Orlife Healthcare, Asiatic Pharmaceuticals, Care Organics Ltd., Getron Pharmaceuticals, Cortina Laboratories Private Limited, Olens Healthcare Pvt. Ltd., and Torance Healthcare Pvt. Ltd.
The Managing Director of PharmaBizConnect said in a recent statement, "This online platform created by PharmaBizConnect is a virtual advertizing space where the pharma companies can showcase their products and services to the visitors and influence them. The visitors can get connected with the Pharma service providers directly and interact with them to know the solutions of their concerns. This is nothing but a new generation marketing platform where pharma business can carry out online advertising for better business opportunities, growth, and increased revenue."
PharmaBizConnect.com is a portal where the be Best PCD Pharma providers and pharma service seekers can come together and have discussions. Both parties can register themselves and start their journey on this platform. This new age service of PharmaBizConnect has received a lot of praises and appreciations from the Best PCD Pharma companies in India. The platform of PharmaBizConnect is being considered as a robust tool empowering the PCD pharma franchise, providing the new opportunities and increased scope for marketing their products and growing their businesses to achieve success.
Source :
https://www.pharmabizconnect.com