PharmaBizConnect launches New-gen Advertising Platform for Gynecology & Obstetrics PCD Pharma Companies
PharmaBizConnect always try to do something unique, and this time, the company has launched a reliable and highly effective online platform, which can empower the Obstetrics as well as Gynecology PCD Pharma organization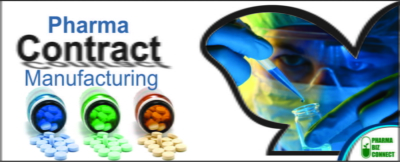 Press Release (ePRNews.com) - Panchkula, Haryana - Apr 11, 2019 - These companies can now advertise their respective product and services in a flexible manner and better place. As said by the representatives of the company, this endeavor is aimed at helping every PCD Pharma company, PCD Pharma Manufacturer and Third Party Manufacturer operating in the division of Gynecology and Obstetrics to gain increased visibility and make more profit. As the company is dealing in this industry for years, the representatives and other associates have a strong belief that their services will surely meet the requirements of the clients. The entire team has taken responsibility, and will complete the task with full dedication and attention.
The highly acclaimed pharma advertisement company PharmaBizConnect has put forth a new marketing tool to facilitate modern day advertising for the PCD Pharma companies and PCD Pharma manufacturers working in the Department of Gynecology and Obstetrics.  This marketing tool is nothing but an online platform where the Gynecology and Obstetrics PCD Pharma companies and manufacturers can come together and advertise their products and services to the Gynecology and Obstetrics pharma service seekers. Through this collaboration between the two parties, both of them can achieve mutual benefits and growth.
The Gynecology & Obstetrics PCD Pharma companies and manufacturers that are currently marketing and advertising their products and services of PhamaBizConnect.com are- Nexkem Pharmaceuticals (P) Ltd., Toubib Pharma, Vellinton Healthcare, Biobrick Pharma, Swizing Biosciences, Medfe India, Salvus Pharma, Innovative Pharmaceuticals, BRD Medilabs, Valentis Pharma, Stenzer Healthcare, and Getron Pharmaceuticals.
The clients of the company have highly appreciated the services of PharmaBizConnect. A client of the company, Gundeep Singh, who is the Managing Director at Zyling Lifesciences, said in a recent statement, "Hi I would like to start first by thanking you for the services provided by you and your associates. The quality of inquiry and services has been best in the industry motivating us for new and unique products." Another client of PharmaBizConnect, Ritul Puri, who is working as the Managing Director at Ekasar Life Sciences, commented in writing, "This is to let other people know that I am getting best out of Pharmabizconnect. Thank you for the amazing presentation. When you take the initiative to gather and present all that market research. Business results in ways I hadn't before."
About The Company
Getting worldwide recognition is not everyone's cup of tea. But, still, PharmaBizConnect has successfully earned the fame as a relevant online based channels, which helps the PCD Pharma manufacturers, PCD Pharma Company, and Third Party manufacturer to establish their name in the marketplace. PharmaBizConnect.com is just a new addition that can help the users to advertise and market the products to achieve immense growth in business. Some of the exhibitors of PharmaBizConnect are Jydem, Tyrant Pharma Pvt. Ltd., See Ever Healthcare Pvt. Ltd., Macro Labs, and Highsky Medicare Pvt. Ltd.
Source :
https://www.pharmabizconnect.com