PharmaBizConnect Offers New Age Pharma Marketing Solutions to Neutraceutical Pharma Companies
PharmaBizConnect.com is not just an online platform for advertising pharma products. Rather the acclaimed company PharmaBizConnect has provided every Neutraceutical PCD Pharma company, pharma manufacturer.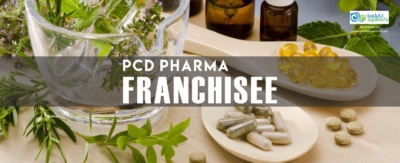 Press Release (ePRNews.com) - Panchkula, Haryana - Apr 09, 2019 - PharmaBizConnect has launched an amazing platform for the Neutraceutical Pharma companies and manufacturers to advertise their products and services. The Neutraceutical PCD pharma companies can start advertising on this digital platform by registering their business. They have to enter the name of their company and submit required credentials to complete the registration process. Once registered, the PCD companies can add as many products as they want in their profile and exhibit them.
Similarly, the Neutraceutical PCD Pharma service seekers can also get registered on PharmaBizConnect and browse through the exhibition. They can also contact the PCD Pharma Company or Pharma Manufacturer of their choice and take necessary help based on their needs and objectives. In this way, both the parties – Neutraceutical PCD pharma service providers and Neutraceutical PCD Pharma service seekers – can benefit profoundly and achieve their purpose.
The Neutraceutical PCD Pharma companies that are now marketing and advertising their products and services on PhamaBizConnect.com are- Maxnova Healthcare, Fantabulous Pharma, Segos Biocare, Krishlar Pharmaceuticals, Medfe India, Cee Bee Laboratories, Glory Healthcare, Truworth Healthcare, Zeeford Lifesciences, Invision Medisciences Pvt. Ltd., Farlex Pharmaceuticals Pvt. Ltd., and Getron Pharmaceuticals. The Neutraceutical PCD companies are expanding very quickly, and their acceptance is also increasing rapidly. That being said, PharmaBizConnect is providing every Neutraceutical PCD pharma company, pharma manufacturer, and Third party manufacturer a digitized medium to advertise better and expand at an increasingly fast pace.
In a recently held conference, the Chief Executive Officer of the PharmaBizConnect said in a statement, "We are not just a marketing space for the PCD Pharma companies and Pharma Manufacturers. We are rather a revolutionary tool that they PCD Pharma companies and manufacturers can make use of without any cost to expand their business and add potential value to what they are doing. Our platform can help the PCD Pharma companies operating in various pharma domains to achieve brand identity, brand recognition, and brand credibility. By advertising through our site, the companies can give a boost to both their sales stack as well as revenue."
Source :
https://www.pharmabizconnect.com