PharmaBizConnect to Take Pharma Marketing to a Whole New Level
PharmaBizConnect has launched its unique online platform PharmaBizConnect.com to bring a new revolution in the field of Pharma marketing and advertising.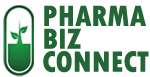 Press Release (ePRNews.com) - Panchkula, India - Mar 26, 2019 - The well recognized and acclaimed website PharmaBizConnect.com has become a very credible medium for carrying out business interaction between the pharma service providers and pharma service receivers. It has brought together over thousands of PCD Pharma Companies, Pharma Contract Manufacturers, Pharma Franchise Companies, Third Party Pharma Contract Manufacturing, Ayurvedic Herbal PCD Pharma Companies, and Pharma Manufacturers of Ayurvedic Herbal Products to advertise and exhibit their products and services and cater to the needs and requirements of hundreds of Pharma Professionals, Startup Professionals, and Enterprises.
The pharma service providers can register their business on the PharmaBizConnect.com website free of cost. Moreover, the process of registration is also very simple and convenient. They just have to provide details about their companies and the services that they are offering. After registering, they can go ahead and display their products and services to the exhibition visitors. The visitors of this pharma exhibition can also check out the exhibition free of cost on PharmaBizConnect.com. They can get connected with the exhibitors directly and get the necessary help and support. Both the parties can receive mutual benefits from networking on this pharma platform. The pharma service providers can gain new clients and incredible business opportunities whereas the Pharma service seekers can launch, establish, and expand their Pharma business. Currently, the PharmaBizConnect platform features more than 1000 products including General products, Neuro-Psychiatric products, Ayurvedic and Herbal products, Cardiac and diabetic products, and many more.
The Managing Director of PharmaBizConnect said in a recent statement, "Our primary motive behind developing this unique and authentic platform is to give a new shape to the advertising method prevalent in the pharma sector. We aim at creating a revolution in this field that would stand to be highly beneficial to both the pharma service seekers as well as the pharma service providers. This is an easy method of advertising, marketing, and conducting business in the field of pharma and we will continue to reinforce and develop this option so that it reaches out the maximum advertisers and visitors."
Source :
https://www.pharmabizconnect.com/search/pcd-pharma