Reflecto's Gasless Wallet – A novel crypto wallet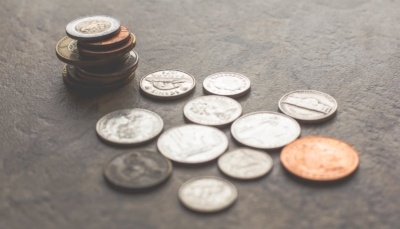 Press Release (ePRNews.com) - Montenegro - Feb 22, 2022 - Reflecto's Gasless Wallet is the primary cryptocurrency wallet that permits users to send free-of-charge transactions and earn money while asleep.
Reflecto's Gasless Wallet is now the sole crypto wallet that combines the capability of both traditional and crypto applications, thereby making it simple to use and incorporating capabilities like never before within the crypto industry.
Users receive the best of the two with Reflecto's Gasless Wallet: the convenience of a standard wallet mixed with the strength of crypto software, everything in one spot.
What is the Reflectocoin/ REFLECTO token?

The sole hyper-deflationary token featuring escalating rewards plus meta transactions is Reflectocoin.
The supply of a deflationary token reduces with time. That is to say; it gets less accessible. This may appear to be something unwanted at first glance, yet there is an explanation behind this. Restricting the supply of Reflectocoin reduces the number of tokens in distribution, preventing the market from becoming flooded because of demand and thereby increasing the token's worth. Individuals who held the token at the time and getting a terrific deal.
The $REFLECTO token is unusual in that it reflects not just in BUSD but also in EverGrow and SHIB. And holders will get additionally BUSD from EverGrow too.
The mission of Reflecto begins with the gasless wallet

Reflecto's objective is to provide individuals with quick access to the world of cryptocurrencies and empower them to become their banks by bringing DeFi (Decentralized Finance) technologies to the market.
With such a simple user interface that combines traditional website development plus web3, Reflecto's gasless wallet accomplishes just that. It shall be as simple as opening a Facebook account to access the cryptocurrency world.
Why is Reflecto's gasless wallet superior to others on the market?
Reflecto's wallet is distinguished by its simplicity. Users would be capable of purchasing crypto directly with Visa and/or Mastercard and earning dividends simply by retaining REFLECTO and/or RUSD.
More information regarding Reflecto and RUSD can be found at the Website of the Organization and Whitepaper on the RUSD.
Gasless transactions

Reflecto's Gasless Wallet users would be able to transmit transactions without charging gas fees, and they will no longer need to possess native currencies such as BNB to do so.
For coins that allow meta transactions, this functionality would be enabled. Meta transactions will be supported by both RUSD and REFLECTO, and you'll be capable of sending them without using any gas.
Claim & Earn

Claim and earn is another feature that will permit wallet members to earn whilst claiming incentives.
In other words, users would be able to receive double rewards (dividends) by retaining Reflecto and/or RUSD or by explicitly claiming those prizes if they aren't credited automatically to a holder's account.
Swap

The wallet also will have swap capability, similar to that found on controlled exchanges. Users would no longer have to connect their wallets, navigate the complexities of decentralized exchanges, or perform swaps. With just a press of a button, the procedure will be straightforward.
Security

Reflecto's Gasless Wallet uses triple encryption plus two-factor verification for each essential call to ensure utmost security.
Technology used

Reflecto's gasless wallet uses web3 technologies and normal web design to give an incredibly simple user experience.
Customers can also purchase cryptocurrencies directly with their Visa or Mastercard whilst getting dividends just by holding REFLECTO and/or RUSD within their wallet.
This will be simpler for the user to make transactions since the Gasless Wallet does not impose transaction fees and does not require the user to have local currency like BNB. This service can be accessed to tokens that allow meta transactions.
Yet another wallet function, "claim and earn," will enable consumers to be compensated for using the wallet whilst claiming prizes from the relefcto wallet. To put it differently, Reflecto and/or RUSD holders would be able to receive dividends twice, or they will be able to simply claim dividends when they're not automatically delivered to their accounts.
The wallet will transfer currencies on a few regulated exchange sites. Users won't have to link their wallets, navigate the complexity of decentralized exchanges, or conduct swaps.
Reflecto's Gasless Wallet includes triple-encryption plus two-factor authentication for every essential call.
Media Contact
Email: hello@reflectocoin.com
Website: https://reflectocoin.com/
Community: https://linktr.ee/reflectocoin

Address: Podgorica, Montenegro