Rubii Vape Shop Offers Hookah, HQD Rosy, and Juul in Miami Beach
Rubii Vape Shop, a leading smoke shop, offers hookah, HQD Rosy, Juul pods, and Juul accessories in Miami Beach.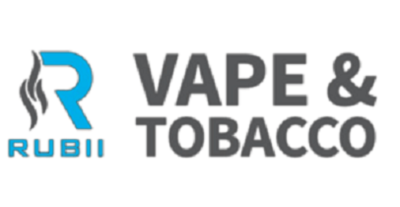 Press Release (ePRNews.com) - United States - Jan 14, 2022 - Rubii Vape Shop is a reputable smoke shop that offers customers all the best smoking products available. The shop's customer service representatives are very unique in the way and manner they attend to buyers who want to order on their online store, as evidenced by the online reviews from their customers. They are also available to attend to customers' needs 24/7, and as such, buyers need not worry about whether there will be someone to attend to them when they want to make inquiries even at night. Some of the brands of their products are Puffs Bar, bidi stick, ezzy oval, pop, HQD, and Just Puff.
In response to a query about their services, the spokesperson of Rubii Vape Shop commented, "Our shop provides you with all the smoking products you might need. We offer those who are facing difficulties with finding the right dosage or consistency when using the traditional vaporizers an option of disposable vape pens. This is an alternative to the vape pen that people use to consume cannabis which also comes with a lot of downsides. Some of the benefits that disposable vape pens have are: They are an affordable and convenient way to get a quick hit of nicotine, no need for recharging and refilling, they prevent inhalation of harmful smoke, and they do not need costly atomizers, coils, and wicks".
Rubii Vape Shop has several nicotine-based products that come in different variants such as HQD cuvie, HQD cuvie plus, HQD KING, HQD MEGA, Juul, Stig, and lots more. Each of these products comes in different flavors such as mint ice, banana ice, strawberry, pineapple ice, tangerine ice, melon ice, and grape. Their prices also vary depending on whether a customer wants to buy a single unit or brick. Those who want to get Hookah as a social pastime can also contact them via their website.
The spokesperson of Rubii Vape Shop further commented, "We offer free delivery services for any order above $50, and a full money-back guarantee if customers are not satisfied with what they order. We also advise our customers to consider quality as a key component in making a final decision anytime they want to purchase tobacco products. Our team of customer service employees who are always available 24/7 can also help with locating the proper tobacco product for those who want high-quality products".
Being among the number one smoke shop in Miami, Rubii Vape Shop has all the best smoking products people desire. Their HQD product comes in different flavors, and this is to give customers several options to choose from. People therefore interested in HQD rosy in Miami Beach can visit Rubii Vape Shop.
About Rubii Vape Shop:
Rubii Vape Shop is a top-rated smoke shop in Miami Beach. They offer a variety of top vape and e-cigarette brands, hookahs, Juuls, and other related products. Online reviews from their teeming customers show that they are very cordial, and provide suggestions on products they think customers would like. Individuals who need Juul in Miami Beach can visit their shop for their quality services.
Contact Information:
Rubii Vape Shop
768 w 41st Street
Phone: +1(786)355-4424
Email: info@rubiismokeshop.com
Website: https://rubiismokeshop.com/
Source :
Rubii Vape Shop