Rubii Vape Shop Offers Visitors of the Miami Beach Kratom, Hookah, and Juul
Rubii Vape Shop, a leading smoke shop, offers CBD oil, hookah, Kratom, Juul pods, and Juul accessories in Miami Beach.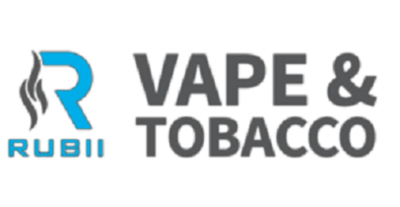 Press Release (ePRNews.com) - United States - Dec 21, 2021 - Rubii Vape Shop is a prestigious smoke shop that offers customers all the best smoking products they can ever get. Their customer service representatives are very unique in the way and manner they attend to buyers who want to order online, as evidenced by the online reviews from their customers. They are also available to attend to customers' needs 24 hours a day, and as such, buyers need not worry about whether there will be someone to attend to them when they want to make inquiries especially at later hours of the night. In addition, at the shop, customers are offered 100% free delivery for orders over $50, and there is a complete money-back guarantee if customers are not satisfied with whatever they order.
In response to a query about their services, the spokesperson of Rubii Vape Shop commented, "We do advise our customers to consider quality as a key component in making a final selection anytime they want to purchase any goods. The same rationale applies when looking for a hookah in a vape shop in an American city. Our team of customer service employees can help and assist with locating the proper tobacco product for those who want high-quality products".
Rubii Vape Shop has several products for their teeming customers, and they include HQD curve, HQD curve plus, HQD KING, HQD MEGA, Juul, Stig, and lots more. Each of these products comes in different flavors such as mint ice, banana ice, strawberry, pineapple ice, tangerine ice, melon ice, double apple, and grape. People also looking for a tobacco-free hookah or those who want to try it for the first time can get such by contacting their customer service representatives through their website.
The spokesperson of Rubii Vape Shop further commented, "Our 30-day return policy allows those who purchase from us to request a return within 30 days of making the purchase. However, for an item to be eligible for return the item must be in the same condition as it was received, unworn, and it must have its tag on it. It must also be in its original packaging, and proof of purchase or receipt must be presented too. Customers must also note that we do not have a return policy for perishable goods such as food, flowers, plants, and custom products".
At Rubii Vape Shop, customers can also get Kratom, which is a product that helps to relieve pain and give off happy feelings. It however works by making some changes to the body, as it is a diuretic that works by sending messages to the body to flush out water, urine, and sodium faster than normal. Users have no reason to be bothered about this, as they can simply set a water drinking milestone and eat more moist foods to counter the effects.
About Rubii Vape Shop:
Rubii Vape Shop is a top-rated smoke shop in Miami Beach. They offer a variety of top vape and e-cigarette brands, hookahs, and other related products. Online reviews from their customers show that they are extremely friendly, and they provide reliable suggestions on products they believe customers would like. People who need products such as Juul in Miami Beach can count on them to have such products in their shop.
Contact Information:
Rubii Vape Shop
768 w 41st Street
Phone: +1(786)355-4424
Email: info@rubiismokeshop.com
Website: https://rubiismokeshop.com/
Source :
Rubii Vape Shop