Rubii Vape & Tobacco Smoke Shop Provides Relaxing Services and an Enjoyable Shopping Experience in Miami Beach
Rubii Vape & Tobacco is a smoke shop in Miami that offers top vape, e-cigarette, CBD products, pipes, Hookahs and new smoking devices in Miami Beach. With their excellent customer service.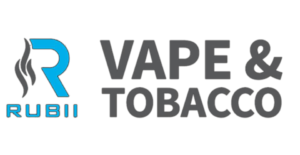 Press Release (ePRNews.com) - St, Miami Beach, FL - Jul 25, 2020 - A first time experience at any smoke shop or buying tobacco products can be a daunting experience. It can be intimidating talking to employees, understanding their lingo and feeling embarrassed asking questions. However, at Rubii Vape & Tobacco they have friendly staffs, knowledgeable employees and a less intimidating atmosphere. They offer a  customer's experience that caters for different categories of customers.
Answering a query about their services, Rubii Vape & Tobacco's spokesperson said, "We deliver disposable vapes and other tobacco products right to our customers' home or hotel. To satisfy your nicotine craving or to relieve pain with CBD products and at the same time not have a  challenge with driving in this crazy Miami traffic, all you need is to search for Rubii smoke and Tobacco on postmates. Click the link and use our coupon code for the first delivery free!. Also, some of our best selling products that we deliver include Puff bar, HQD Cuvie and Stig or any kind of vape or smoke shop product. We deliver right to your doorstep at no cost to you".
Rubii Vape & Tobacco brings a new level of convenience, service and pricing to Miami Beach smoke shop customers. Customers do not have to drive up to fifteen to thirty minutes to access a smoke shop in Miami. Rubii Vape & Tobacco is one of the only two smoke shops in the 33140 zip code. It is the closest smoke shop to the Fountainbieu, Eden Roc and other top hotels located in Collins. After getting off the highway, the famous Miami Beach Murai can be seen, which reads "Welcome to Miami Beach". They are located right inside the building. Hence, for those with the question, Vape shop near Me at Miami Beach? Can visit Rubii Vape & Tobacco for their services.
The spokesperson of Rubii Vape & Tobacco further commented, "We have all kinds of vaporizers and favorite Stig flavors in stock. Also, HQD vapes have become bestsellers at our smoke shop, with 21 Cuvie flavors. The device holds 1.25ml, but about half as much as other vapes. The Puff Bar has become one of the bestselling vapes in the world, with 24 flavors to choose from.  So from Puff Bar Delivery, Cuvie flavors, Stig and almost all kind of vape or smoke is available with us and can be delivered to customers either at home or in their hotel room".
Rubii Vape & Tobacco has convenient parking in the back/front of the famous Miami Beach Mural building and smoke shop delivery in Miami Beach!. Miami locals and vacationers can therefore enjoy a new level of convenience with the shop's ideal location, low key atmosphere and delivery options!
About Rubii Vape & Tobacco:
Rubii Vape & Tobacco is a smoke shop in Miami Beach that offers a great shopping experience, excellent customer service, product expertise and at the lowest prices. Customers in Miami Beach in search of a relaxing environment and an enjoyable shopping experience can visit Rubii Vape  & smoke shop Miami Beach or give them a call.