Try The CBD Offers Effective CBD Products at Fair Price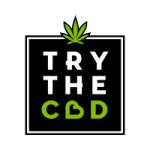 Press Release (ePRNews.com) - Denver, Colorado - Dec 05, 2017 - Try The CBD is a Colorado-based company specializing in offering high-quality CBD products. The company provides its clients with cannabinoids with naturally-occurring and effective antioxidants and hemp oil rich in neuroprotectants. The company's products are tested in an independent lab to ascertain their purity and concentration before they are released to the markets. Testing the products and ensuring that they meet the strict industry standards is one of the things that have made Try The CBD popular among all other companies supplying CBD products in Colorado and other states.
Speaking about the benefits using CBD oil and other products, one of the executives at Try The CBD said, "It's important for everyone to stay healthy. Whether you're young, poor or rich, it's wise to make sure that your body is healthy by keeping different systems in your body at a state of equilibrium. Note that endocannabinoid, one of your body system responsible for your body's homeostasis affects your mood, appetite, sleep, hormones, immune responses, pain, and more. This is where our CBD oil comes in. It's made of hemp and can positively affect your endocannabinoid system. Unlike other popular marijuana products, our CBD oil has a low concentration of the psychoactive tetrahydrocannabinol which tends to make the user high."
Clients looking for CBD oil for sale online can find the product at Try The CBD. The company creates its products for people intending to get top-grade natural cannabinoids. Given the strict production and testing processes adopted at Try The CBD, clients can be assured of getting top quality CBD products. Besides, the company's Hemp Extract Products are 100% natural and are usually derived from the non-GMO industrial hemp plant. Thus, these hemp products are legally sold online and Try The CBD is allowed by the United States Federal Law to conveniently ship these products to users.
"Excellent food digestion is an essential process for optimal performance of your body. This is more important especially if you're just recovering from a recent ailment. Fortunately, CBD can enhance your appetite and improve your body's ability to digest food. The product can also help you lower your anxiety levels. According to a study published in 2011, all the 24 social anxiety disorder patient showed a significant reduction in cognitive impairment and general level of anxiety after using CBD. Note that CBD works faster as compared to other antidepressants and doesn't result in withdrawal symptoms." Concluded the executive.
Several scientific studies have proved that CBD help in curtailing the spread and growth of cancerous tumors. It kills the tumor cells thereby reducing the cell growth in the body. Besides, another study claims that CBD switches off the genes involved in spreading of breast cancer. Other benefits of CBD include reduction of inflammation, relieves chronic pain, reduces incidences of diabetes, and works as an anti-psychotic. Clients can access online CBD crystals for sale at the Try The CBD's official website. Currently, the company is offering 50% discount for senior citizens, students, military, and people with disabilities.
About Try The CBD
Based in Denver, Colorado, Try The CBD is the leading company providing top-grade CBD products at fair prices. Customers interested in knowing the vaping CBD effects in Colorado and other details about this product can visit the company's official website.