Veda Bazaar Introducing a Rich Variety of Premium-Quality, 100% Natural Botanical Extracts in the Market
Veda Bazaar is manufacturing and providing a wide range of herbal extracts, from kachnar and jamun extracts to garlic extract, which are available in their purest form.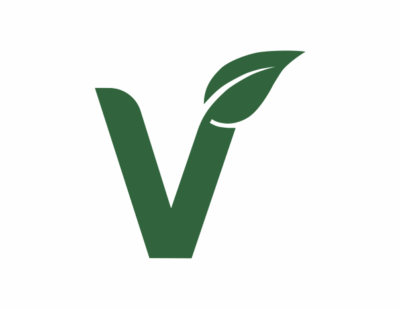 Press Release (ePRNews.com) - Alwar, Rajasthan - Nov 04, 2020 - Veda Bazaar is a part of Makams Industries Pvt. Ltd, which manufactures the most natural and standardized botanical extracts. Veda Bazaar is founded and managed by third-generation entrepreneurs who come with vast and prior knowledge of Ayurveda. Thus, it is a one-stop-shop for all the Ayurveda needs of its customers. As a leading herbal products manufacturer and supplier in the Delhi/NCR region, all the products of Veda Bazaar undergo extensive quality testing. The supplier's main focus is on maintaining transparency and consistency in its supply.
At a recently held media event, the spokesperson of Veda Bazaar asserted, "Our facility has state-of-the-art manufacturing and testing capabilities, and we provide our customers with the testing results for each product that they purchase. Fulfilling our 100% satisfaction guarantee policy, our team always provides each of our customers with industry-leading customer service in every aspect of their order. Through our bulk manufacturing unit, we produce high-volume extracts that help us provide the finest and purest herbal products at competitive prices."
As a herbal manufacturing company, Veda Bazaar also provides wholesale products, such as the herbal powders and extracts of aloe vera, amla, bhumi amla, cinnamon, chirayata, ashoka, ashwagandha, neer brahmi and shatavari. Customers can also get a variety of other extracts like gotu kola, bitter melon, turmeric, ginger, green tea, guggul, shilajit, vach, vasaka, senna, gurmar, neem and tulsi. These and many other natural extracts available on the online store of Veda Bazaar are ideal for use in producing herbal medicines and herbal cosmetics.
The spokesperson further revealed, "Backed by the experience of producing standardized herbal extracts and Ayurvedic formulations, we offer products that are made from ethically produced natural materials. We have a well-equipped warehouse to ensure that our products are stored and delivered in the top quality. We also export a wide range of our products, from shankhpushpi, garcinia and sarpagandha to pomegranate, giloy satva, moringa, coleus, kantkari, hadjod, fenugreek, milk thistle and licorice."
Human existence is dependent on nature, and Veda Bazaar brings that nature one step closer to people. For those trying to find herbal products manufacturers in Delhi, the supplier keeps introducing newer products from time to time. Veda Bazaar offers plant-based ingredients to the pharmaceuticals, nutraceuticals, cosmetics and food industries, thereby trying to reach at least​​ 1% of the human population every day, naturally. The supplier offers herbal extracts that are developed based on intensive scientific research done in its well-established R&D unit. Veda Bazaar's plant is also equipped with the latest instruments to improve product efficacy.
About Veda Bazaar:
Veda Bazaar is one of the leading botanical products manufacturers and top herbal powder suppliers. The supplier has teams of professional and experienced scientists, chemists and plant operators who are cherry-picked for their innovative approach to integrate traditional knowledge with modern science. Based on its vast experience in Ayurveda, Veda Bazaar comes up with premium-quality herbal products that range from black pepper extract to green coffee. The supplier's quality system is in accordance with the ISO 9001:2015 standards.
Contact Information:
Veda Bazaar
(Makams Industries Pvt. Ltd)
812/G1-17-18, Samtel Zone, RIICO Industrial Area,
Bhiwadi, Alwar, Rajasthan – 301019, India
Phone: +91 858 898 0547
Email: shop@makams.com
Website: https://www.vedabazaar.com/
Source :
Veda Bazaar