Vibcare Pharma Pvt. Ltd. Stands Tall as a Third-Party Manufacturing Company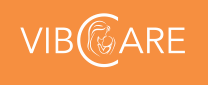 Press Release (ePRNews.com) - Chandigarh, India - Apr 12, 2018 - Chandigarh, India-based Vibcare Pharma Pvt. Ltd. stands tall as a PCD pharmaceutical company for third parties in India, South Asia, CIS and Africa.
Operating from Chandigarh, India, Vibcare Pharma Pvt. Ltd. is a leading PSD pharmaceutical company. The company is held in high esteem in the national and international markets when it comes to offering high-quality, genuine, reliable and competitively priced drugs without any fear of side effects whatsoever. Vibcare Pharma Pvt. Ltd. is one of the most reliable and fastest growing pharmaceutical companies, thanks to its commitment to offer only high-quality healthcare products to people in need. Not surprisingly, the company has a considerable customer base in India, CIS, South Asia and Africa.
With the intent to give an insight into the healthcare products on offer, one of the senior executives working with Vibcare Pharma Pvt. Ltd. stated, "We are committed to providing people from all strata of the society in India and abroad with an easy access to quality medications without burning a deep hole in their pocket. To achieve this goal, we manufacture quality, reliable, genuine and safe to use medications. We market affordable drugs in the domestic and international markets, thereby helping innumerable people to access quality medications."
Since Vibcare Pharma Pvt. Ltd doesn't mind going that extra mile or even beyond the call of duty to make quality drugs available to all, it simply remains invincible in this niche market segment. Drugs that the company offers come with no possibility of side effects. To ensure complete customer satisfaction, Vibcare Pharma Pvt. Ltd. offers fully integrated contract manufacturing and development solutions. Accordingly, it remains one of the most trusted pharmaceutical companies in India and offshore.
The executive further stated, "We have helped innumerable people save exorbitant cost on healthcare, which, most of the times, causes disorder and insecurity among individuals and families. No matter it is about the high volume commercial manufacturing, early development and packaging, we do all adroitly. This owes much to our unparalleled expertise, technological knowledge, considerable experience and necessary wherewithal at our disposal, enabling us to become the preferred strategic partner for many companies in the domestic as well as international pharmaceutical industry."
With its four-decade-long presence in the Indian pharmaceutical marketplace, Vibcare Pharma Pvt. Ltd. remains the most resourceful pharmaceutical contract manufacturing company. It also remains on its toes to help other companies launch their products in the market. The expertise and experience enable the company to maximize the partners' resources, grow their business and support their ongoing processes. Hence, there is every reason for Vibcare Pharma Pvt. Ltd. to stand as not only the best pharma manufacturing companies in India but also a leading pharmaceutical contract manufacturing companies.
About Vibcare Pharma Pvt. Ltd
Based in Chandigarh, India, Vibcare Pharma Pvt. Ltd is a leading pharmaceutical company committed to making high-quality healthcare products easily available and affordable to all. This pharma company with a difference is known for developing, manufacturing and marketing affordable drugs in South Asian, Africa and CIS markets. Besides this, it also provides fully integrated contract manufacturing and development solutions. Consequently, Vibcare Pharma Pvt. Ltd. leads as a third party pharma manufacturing company in the industry.
Source :
Vibcare Pharma Pvt. Ltd.