WooJuice Displaying a Variety of Flats and Commercial Property for Sale and Rent in Birmingham and Milton Keynes
WooJuice is listing various types of flats and luxury houses that are available for sale across the UK, including Milton Keynes, as well as rental property that buyers can explore in Birmingham.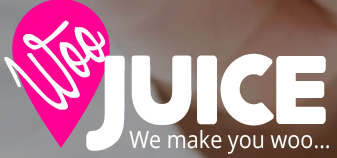 Press Release (ePRNews.com) - UAE - Apr 30, 2019 - WooJuice is an advertising portal that makes it easier for those looking for a new property in the UK or UAE respectively. The portal makes buying, selling and renting property accessible to everyone. There are also opportunities for the businesses to advertise either in the UK or the UAE by sponsoring properties advertised on WooJuice. The portal offers an enjoyable and successful experience to all its users and helps them make connections to take the right steps towards a better future. WooJuice can be termed as people's property website.
In a recently held interview, the spokesperson of WooJuice revealed, "We have created an exciting portal for all people to pay for the advertising space. We allow either a one-off payment or on a monthly term that is easy and affordable for everyone to advertise residential and commercial properties for sale or to let. Our business is highly accessible, and our portal has a user-friendly interface. After listening to our users, we have designed a portal that is based around them."
WooJuice lists a wide range of properties for interested buyers. While the portal displays luxury houses and flats at many prime locations, it also advertises commercial real estate. The portal users can explore several options for commercial property that is available on rent in Birmingham. In England's West Midlands, Birmingham is recognised as one of the oldest industrial centres of the country. It is the second largest city in the UK. Over the years, Birmingham has evolved as a cultural and commercial epicentre.
The spokesperson further informed, "In the recent past, the real estate market of Birmingham has grown tremendously, leading to a higher demand for residential and commercial properties for sale or rent. The impressive development in every prominent location of the city has been phenomenal. People can buy a Victorian home on Westfield Road or choose a penthouse on Broad Street. There are myriad choices to suit every need. At WooJuice, we bring to our users the best available properties from every corner of Birmingham at the most competitive prices."
WooJuice not only lists the commercial property for rent Birmingham but it also shows a variety of flats for sale in Milton Keynes . There are interesting buying and investment options in this town that has benefitted from its better economic state. It is one of the most desirable places to live, due to which, there has been a rise in the demand for residential and commercial properties. The major housing options in Milton Keynes include studio apartments, 1/2/3-bedroom properties, and detached houses.
About WooJuice:  
WooJuice is a new and unique property advertising website that aims to attract people who are looking for a change with positive investment opportunities, quality of life, and a better future. Anybody can become a member on the WooJuice portal and add their property for sale or rent. Sellers can easily create and manage their residential and commercial property advertisements. On the other hand, buyers can find many options for luxury houses for sale UK and UAE . The portal offers several cost-effective packages for its advertisers.
Contact Information:
WooJuice
Email for general enquiries: enquiries@woojuice.ae / enquiries@woojuice.com
Email for press enquiries: chris@woojuice.com
Website: https://woojuice.ae/
Source :
WooJuice