10seos.com Releases the List of Top 10 SEO Companies in the World for the Month of May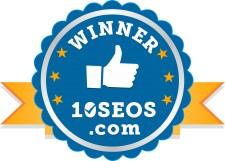 Press Release (ePRNews.com) - USA - May 03, 2016 - 10seos.com has unveiled the list of top 10 SEO companies in the world. The companies that are added in the listing of 10seos.com have been providing great services to a number of businesses for years. The companies are also provided with ranking badges that they can display on their websites.
Top 10 SEO companies in the world are as follows:
1. WebpageFX
2. Cartoozo
3. Digital Current
4. Think BIG sites
5. EIGHT25MEDIA
6. Forix
7. zoominternetmarketing.com.au
8. iCrossing UK
9. Nexa
10. Higher Visibility
10seos.com unveils the list of 10 best SEO companies every month. The listings are released on global as well as local basis. The analyst team of 10seos.com comprises of marketing specialists, social media experts and a number of SEO geeks. Search engine optimization is an ongoing process that needs awareness at every step. The analyst team of 10seos.com keeps itself updated of all the variations in the domain of online marketing.
Vendors and users both can avail a number of advantages from the services of 10seos.com. If the vendors are included in the ranking lists of 10seos.com, then they are provided with ranking badges. The ranking badges can be downloaded from the respective dashboards of the companies. First twenty registrations on the portal of 10seos.com are completely free. The offer remain valid for a little period of time. With the help of lists on 10seos.com, users can choose best services for their businesses.
About 10seos.com
10seos.com is a ranking and reviewing segment that ranks best SEO services providers according to their performance in the marketing domain. The team of 10seos.com consists of experts from marketing field. 10seos.com work for both users and vendors. The highlighted vendors in the listings of 10seos.com are provided with ranking badges. The registration process on the portal of 10seos.com is simple unlike other rating segments. The reviews are uncensored so that the users can choose a genuine vendor. First twenty registration on the website of 10seos.com are completely free. After completing the registration process, the registered companies are verified. The verified firms are then provided with badges that they may download form their respective dashboards.    
Virtuous Reviews is the parent company of 10seos.com. Being one of the largest rating segments, it not only reviews SEO service providers but also embrace many other other services such as ticket booking websites, hotels, restaurants, Schools, colleges and a lot more services.  
Source :
www.10seos.com