3 Easy Steps to Sell your House in 2021
How you can sell your Home AS-IS for a Fair Price, without a Realtor! 100% Free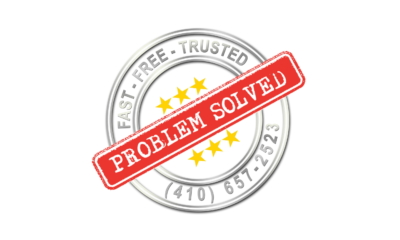 Press Release (ePRNews.com) - Baltimore, Maryland - Jun 23, 2021 - Selling your house in the Baltimore area quickly is actually quite easy. This is because we eliminate the "middle man" (the banks & agents). Maryland Home Buyers does not depend on loan approvals or property inspections from 3rd parties in order to buy your home. And our promise to you is that we will never make a "low-ball" offer on your house.
Maryland Home Buyers buys houses fast in any condition in and around Baltimore, Maryland. No Realtors, no fees, no real estate commissions, no repairs or clean-up needed.
We offer a Simple 1-2-3 Step Process to Selling your House:
Step 1: Visit our "How It Works" webpage. Here you will learn exactly how we formulate your offer. We show you an actual offer we made on a house as an example.
Step 2: Learn more about us on the "Our Company" page. We know you are not going to pick just anyone to work with. So, get to know us a bit!
Step 3: Request your FREE Offer! We will not waste your valuable time. Just fill in any of the forms on our website and receive your offer within 24 hours. We told you… easy as 1-2-3.
Everything is 100% FREE! There is never any obligation to accept our offer.
In a recent interview, Steve Groom of Maryland Home Buyers spoke about the company's unique services, "People Love Us, and So Will You! Check out the 5-Star reviews on our website at https://www.HomeBuyersMD.com. If you don't want to deal with an agent and you just want to sell your house in the Baltimore area AS-IS, why not join our list of satisfied customers! If you prefer, just give us a call at (410) 657-2523. Never any pressure or obligation."
Maryland Home Buyers is your local home buying team in the Baltimore area and we have been providing Maryland homeowners with Trusted Solutions since 2002. We are a family-owned business with a track record of happy customers & business associates. If you need to sell your house fast in and around Baltimore, Maryland, we offer a Fast, Free and Easy Way. Our Promise to You is that we will do our Very Best to bring you an Offer that Works for both of us. No obligation. No Hassles.
###
Source :
Maryland Home Buyers