A Guide To Website Design for Small Businesses
Web design refers to creating websites that are visible over the internet. It typically refers to the user experience components of website development instead of software development.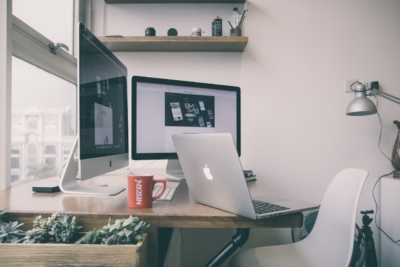 Press Release (ePRNews.com) - Selangor, Malaysia - Aug 21, 2023 - Web design refers to creating websites that are visible over the internet. It typically refers to the user experience components of website development instead of software development. The primary focus of web design is to create websites for desktop browsers; however, designing for mobile and tablet browsers has gained importance in recent times.
Why is web design important?

For effective business marketing, a well-designed website is essential. The website and logo design of a company should communicate a message and make a good first impression. Designers should consider visual appeal, ease of navigation, and search engine optimization strategies when creating a website. They can also take professional help from the best Web Design Company Malaysia like Digitalfren.
A great website can have a significant impact on your business, particularly how your target market and prospects perceive your company. First impressions matter, and a great website design has effects on your business in the form of creating credibility and trust.
Why is Good Web Design Vital for Small Businesses?

Small businesses are very good at building a base of devoted customers. To keep them loyal, you must maintain a well-designed business. Anyone walking around with a handheld device in the modern world could be a potential customer. You can make it easier for them to find your business on their smart devices by creating appealing web designs. Ignoring a website or conducting business with poor web design indicates that you are not serious about your business and may have to close it down sooner or later. Take the first step by recognizing the value of good web design for your small business. It is significant for several reasons, some of which are the following:
Improves credibility
A credible business will have a website with a professional design. Small business owners are rumored to spend less on technology and their online presence. They obtain clients in traditional ways, so they pay little attention to developing a business website. However, having a good web design is becoming increasingly important as it is regarded as a trust factor. If you're doing well in your niche or market, stand out from the crowd by using captivating designs to spread the word.
Small businesses are validated
Small businesses tend to draw a specific demographic. Beautiful logos and web designs can entice them. A business logo that tells the story of the company helps customers form emotional bonds with it. The story that validates the business and the struggle involved in bringing a product or service to the community is communicated through web design.
Answers fundamental questions
A small business is the subject of many questions from customers. They want it settled without the use of emails or phone calls. A good web design can accomplish all of this with different pages such as about us, contact us, and service pages.
Ensures mobile compatibility

Every day, the number of mobile subscribers grows. You may never know what type of mobile device or screen size they are using to access your website. Maintain a consistent and stable view of your website with good web design. Mobile responsive web designs maintain the layout and appearance of your website regardless of the smart devices used by visitors. Your small business website must be mobile-responsive and usable.
Who Are We?

Digitalfren is a leading web design and Web Development Company Malaysia with over 8 years of experience. All of our clients know they can rely on us for high-quality work and responsive service. Your objectives are important to us, and we collaborate with you to create the ideal design for each situation. Our passion for innovation and commitment to customer satisfaction distinguishes our approach to software engineering, making us the ideal technology partner for you.
How Can We Help You?

We will help you save up to 80% of your time to develop all your digital media so that you can focus on your core business.
We can help you cut your time to market by half.
In order to meet your goals, available resources, and deadline, our team of experts will work closely with you at each stage.
We will assist you with all digital issues so that you will not have to.
We enjoy serving our customers.
Do you require a responsive website for your eCommerce business?

We create a fully functional and responsive website based on your company's specific needs. Digitalfren is a Web Design Company In Selangor, Malaysia that specializes in creating high-quality custom websites. Our expert designers create responsive websites from the ground up as well as upgrade existing ones. We create the best layout to represent your business in the digital world.
Simple Content Management

Having a content strategy is important, but having a good platform to manage your content is even better! From novices to content experts, our web design firm will assist you in selecting and implementing the best CMS system for your business and skill level.
Higher Search Engine Rankings
Our CMS websites, which use a variety of in-house and popular plugins, give you complete control over the SEO capability of your content, from individual pages to blog posts.
Several admin accounts for various authors
Do you need multiple authors to have access to the content? Our web design firm provides customized CMS solutions that provide different levels of accessibility for your users, allowing guest posters or department staff to edit and update only the necessary pages while preventing access to the rest.
In The End

A well-designed website by one of Website Designer Malaysia professionals at Digitalfren, in essence, assists small businesses in establishing their brand, connecting with customers, and competing effectively in the digital marketplace. It is a potent tool that can significantly contribute to business growth and success.
Finally, the decision to hire a web design company is determined by your objectives, budget, and resources. Working with a web design company can be a wise investment if you want a professional, well-designed, and functional website. If you are looking for a reputable web design company that aligns with your vision and needs, consider investing in Digitalfren. Digitalfren is based in Subang Jaya, Selangor in Malaysia. Apart from being one of the best Website Development Selangor companies, Digitalfren also operates in Australia and Singapore.
Source :
Digitalfren