A Towing Company with Efficient, Reliable and Fast Services!
Naperville Classic Towing is a reputed towing company that provides round-the-clock service for light, medium and heavy-duty vehicles across Naperville, Bolingbrook, Aurora and Chicago land area. They also provide recovery and road assistance services including jump starts, lockouts, winch-outs and tire changes and much more.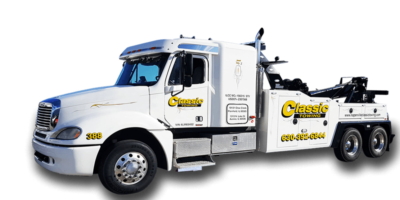 Press Release (ePRNews.com) - Naperville, IL - Jun 19, 2017 - Naperville Classic Towing is created with maintaining a multi-million dollar insurance policy for the completely safe rendering of services to its customers. The company has been providing an exceptionally fast response for towing services over the last 25 years in Naperville and surrounding areas. They have multiple tow truck depots present across various locations throughout the Chicago area. Customers have reported that the company has been quick in reaching to the spot in the Illinois major highways and interstates including I-88, I-55, I-80, and I-90, I-355, I-294, I-290. The towing company also provides efficient recovery and roadside assistance services for jumps starts, tire changes, fuel delivery (gas and diesel), winch-outs pull starts, and load shifts, lock-outs. They can tow all kinds of vehicles ranging from box trucks, buses, cars, motorcycles, semi-trucks to tractor trailers.
Excellent Customer Reviews
Customers have received absolutely dedicated top quality towing services from Classic Towing. The staff is known to maintain its high standards of professionalism and consistently earned top reviews. They have an A+ rating with the Better business Bureau. The company believes in using the latest, cutting-edge technology for its towing services. They also own the responsibility of minimising the carbon footprint. Thus, eco-friendly and green emissions labelled Hino flatbed low trucks are employed by the company. The trucks have a low centre of gravity beds and possess a proper incline to land vehicles with a very low ground clearance. Going further to enhance their efficiency and damage-free towing services, Classic Towing employs a soft nylon tie down system.
The service of Classic Towing is trusted by various law enforcement agencies in Naperville, North Aurora, Aurora, Wheaton, Oswego and Kendal County police departments. Speaking about their services, one of the company spokespeople said, We have both the equipment and expertise to get the job done right as well as an insurance policy that more than covers your vehicle. However, if you are like most of us and drive a sensible car such as a Honda Civic or a Ford Fusion your mind will be put at ease to know that Classic Towing always goes above and beyond and will treat your vehicle with the same care as if it were a top of the line BMW, Lexus, or Cadillac. With Classic Towing you get quality, convenience, and reliability all at a price you can afford.
You can know more about this reliable and efficient towing company at their website, http://www.napervilleclassictowing.com/.
Source :
Classic Towing