Aardvark Marketing Consultants win Best Marketing Automation Specialists 2017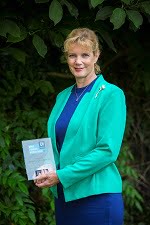 Press Release (ePRNews.com) - BIRMINGHAM, England - Aug 11, 2017 - Aardvark Marketing Consultants Ltd have again been recognised this year as innovative leaders winning the Corporate Vision Magazines Technology Innovator Award 2017 for Marketing Automation. Technology and digital marketing is constantly changing with new advances including ever more sophisticated automation, web tracking, CRM and lead scoring systems. Keeping abreast of these changes means Aardvark Marketing customers benefit from implementing the latest, most effective marketing programmes with outstanding results.
"Marketing automation is a powerful tool in the marketing toolbox but can be an expensive minefield for the uninitiated" says Gill Hutchinson, Director at Aardvark Marketing. "79% of our top performing companies have used automation for more than 2 years however, for the majority of SME's, this represents a significant investment of time and resources and requires careful planning and organisation. Giving a marketing executive one of these systems is like handing over a Ferrari to a learner driver – accidents are bound to happen". Aardvark Marketing recommend getting a specialist into the business to oversee the strategy, planning, implementation and measurement of the new systems to realise the full benefits of the modern technology and fuel faster and more profitable growth. "Winning the CV Technology Innovator award is a real boost for us as it recognises the contribution we make to unlocking the potential of these IT advances for our clients" says Gill.
The benefits of marketing automation include more personal level communication with prospects. This contrasts with the more traditional 'broadcast advertising' approach which involved targeted groups of people using specific demographics and media consumption. By engaging in a more personal way an automation system can generate more leads, increase the number of qualified leads and drive more sales through lead tracking. Another benefit is to increase cross-selling and up-selling to existing customers.
In todays' marketplace buyers are changing their behaviour. They can access more information about your company than ever before and sales cycle length has increased by 22% over the last 5 years because of changes in the decision-making process and more people being involved. Having an effective and efficient lead nurturing system is now seen as a basic requirement by many leaders in the marketing industry.
"Now celebrating its third year, the Technology Innovator Awards return in 2017 to showcase the talented individuals, teams and firms that form the backbone of this dynamic industry. We aim to raise the profile of those who's innovative thinking and commitment to technology make the industry what it is today. " Laura Hunter, Awards Co-ordinator, commented: "Technology is vital to everyday life; therefore it has been a real pleasure to be able to showcase those dedicated to making innovations happen. I would like to congratulate my winners and wish them the best of luck going forward."
For a free and confidential consultation about how Aardvark Marketing can help your business call us today on 0121 222 5743, email info@aardvarkmarktingconsultants.co.uk or visit our website http://www.aardvarkmarketingconsultants.co.uk for details
Source :
Aardvark Marketing Consultants Ltd

Business Info :
Aardvark Marketing Consultants Ltd
The Innovation Centre, 1,Devon Way, Longbridge Technology Park, Birmingham
Birmingham - B31 2TS England
Phone: 01212225743