aBIZinaBOX WordPress Workflow Platform
aBIZinaBOX Inc. Cannabis Practice Group is excited to share a series of five blog posts where we explain how we build forms, workflow, views, and platform integration on our WordPress site, and for our clients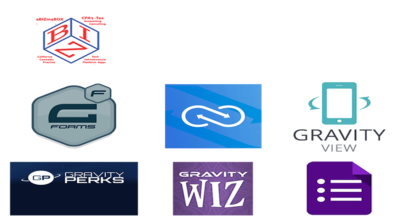 Press Release (ePRNews.com) - Oakland, CA (USA) - May 10, 2018 - aBIZinaBOX WordPress Platform Workflows – aBIZinaBOX Inc. Cannabis Practice Group is excited to share a series of five blog posts where we explain how we build forms, workflow, views, and platform integration on our WordPress site, and for our clients:
Gravity Forms – Workflow Platform Video
Gravity Flow – Workflow Engine Video
Gravity View, Perks Add-ons
Workflow with Google Forms Wufoo
ECM Connectors, Helpdesk – Client Support
At this point, I am waiting for someone to ask the "elephant in the room question" which is
Karbon
Bluewire Strategy
Canopy Tax
are seeking to charge insane premiums to allegedly "bring accounting and tax firms into the light" by positioning them to use technology in their practices. The difference between "us and them" is that they are either twenty-somethings that are under the delusion that technology with giving them an advantage for marketing, platform growth, etc…to which we call
Many of the Founders involved with these businesses are decent accountants, tech people, coders, etc. What every single one of them lacks is what we have:
Between the two principal partners at this firm, we have roughly EIGHTY years of "hands-on" experience as professional accountants. We both attended the University of Texas – Austin MS Tax Program which has been ranked as a top three program in the Graduate Program in the United States for the past FORTY YEARS!
Both of us were Tax Partners at Big 4 firms…we didn't "grow up" working from home…we worked our butts of serving some of the largest enterprise companies in the United States including Tishman Speyer Properties, Marsh & McLennan, just about every major publicly traded REIT and investment bank on Wall St.
Jordan S. Zoot had oversight responsibility for providing technology to the desktops of > 20,000 tax professionals in the United States at a point when broadband didn't exist. He was responsible for > 350 professionals and > $400MM in net fees for a division or Arthur Andersen LLP.
By all means, go ahead and ask the people at those other firms about how much actual experience they have managing revenue and expenses or practice risk in a large practice…we know the answer.
We really aren't looking to compete with these firms, we are settled and enjoy what we do. We are actually both committed to "giving back" to the profession that has provided tremendous opportunity to live an experience that most in the profession will NEVER have the opportunity to see. I remember hearing someone say, "If you love what you do, you won't ever work a day in your life". While I doubt anyone can make that statement every day, on the whole, after thirty-seven busy seasons, I can say that, and I look forward to another twenty at least, if my health and sanity will permit it.
The second challenge is doing everything we can to support businesses in the commercial cannabis industry in California. We are going to save the rest of that for another post.
aBIZinaBOX WordPress Platform Workflows
Source :
aBIZinaBOX WordPress Platform Workflows

Business Info :
aBIZinaBOX - Cannabis Practice Group
300 Frank Ogawa Plaza, Suite 370
Oakland, CA 94612
Phone: 1-510-761-9977
Website:
https://abizinaboxcannabis.com