Actress Shaquita Smith to guest star on NCIS: New Orleans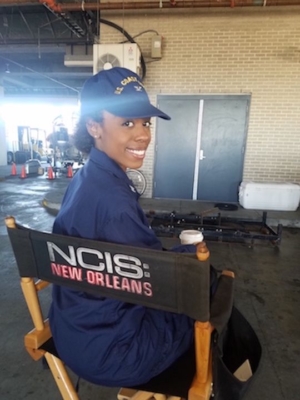 Press Release (ePRNews.com) - ATLANTA - Feb 08, 2017 - Actress Shaquita Smith will guest star as Captain Larabee in an upcoming episode of "NCIS: New Orleans". The series is a spin-off of "NCIS" about the local field office that investigates criminal cases involving military personnel in New Orleans. "NCIS: New Orleans" is the third member of the popular franchise and stars Scott Bakula and C.C.H. Pounder. It is executive produced by Mark Harmon, Jeffrey Lieber and James Hayman. "NCIS: New Orleans" airs Tuesdays at 10 p.m. EST/9 p.m. CST on CBS.
This summer, the actress can be seen in the Tupac Shakur biopic "All Eyez On Me", directed by Benny Boom. The film, which was recently acquired by Liongate's Summit Entertainment, is slated for a June 16th release date in theaters.
Smith also has proven that she has a keen eye as a director. Her recent project "Karma" received accolades as "Best Thriller" at the Los Angeles Film Awards in January 2017.
The actress and director, who is originally from Birmingham, Ala. and resides in Atlanta, earned her Bachelor of Fine Arts in theater from Troy State University and trained with Sara Mornell (actress and co-producer of Cinemax's "Quarries"), Shannon Eubanks (TLC's "Too Close to Home") and Richard Hempton (Captain America: Civil War). Smith's television credits include SundanceTV's "Hap and Leonard", Investigation Discovery's "Homecide Hunters", Starz's "Survival Remorse", Oxygen's "Snapped" and TV One's "Fatal Attraction".
For more information about Shaquita Smith, visit http://www.actressshaquitasmith.com/.
Source :
The Brison Group